Terrazzo Marbled Silk Ribbon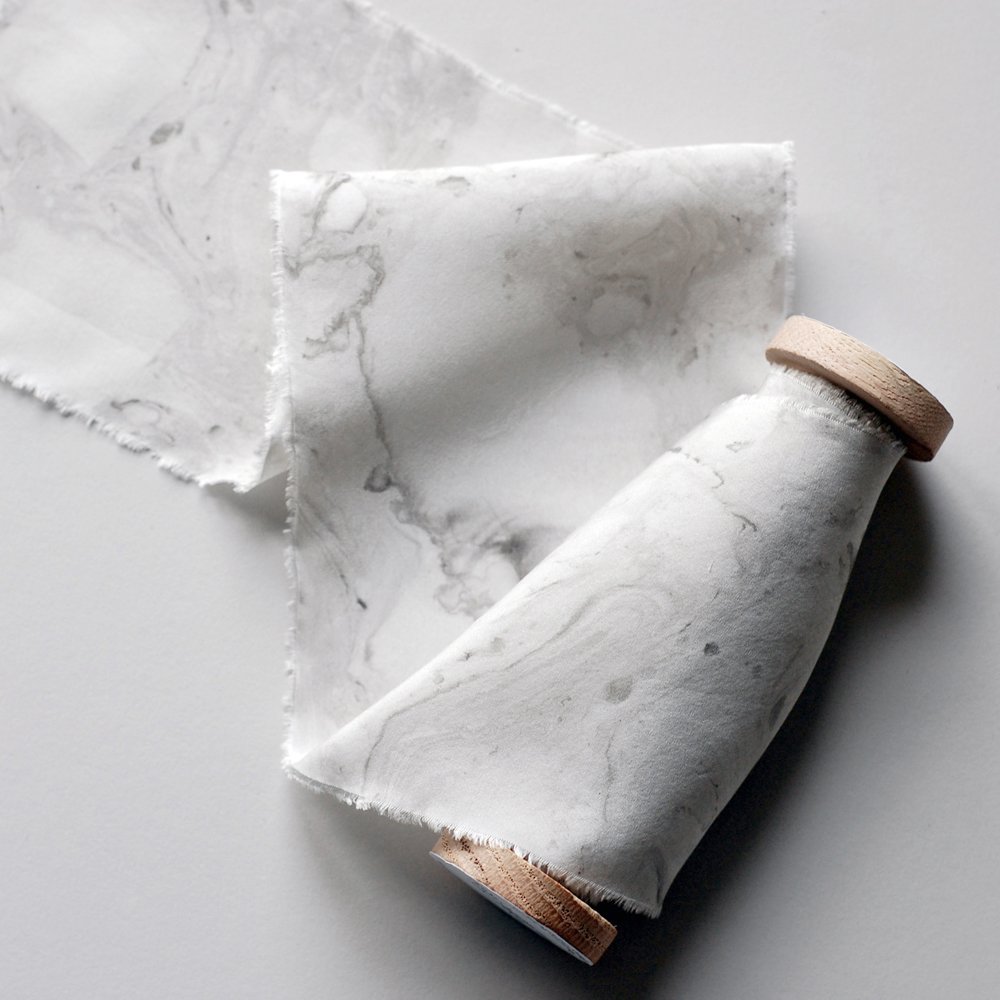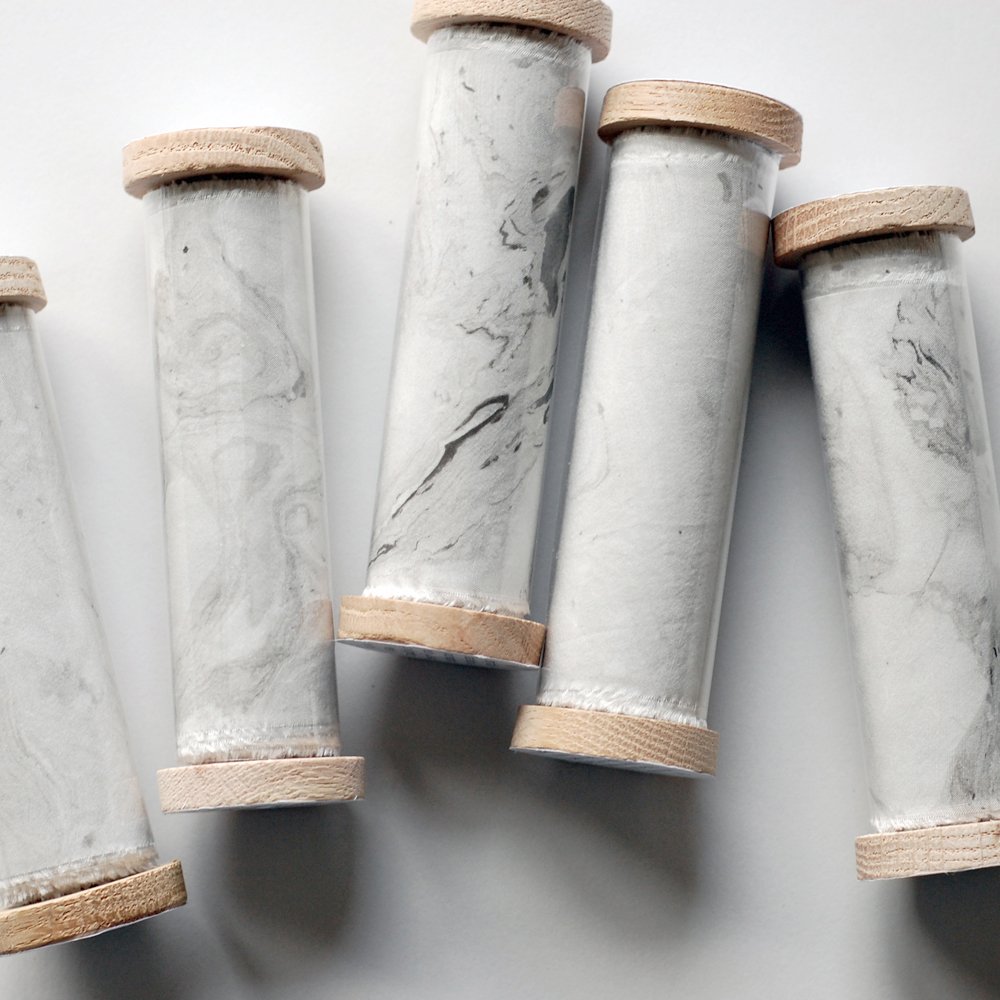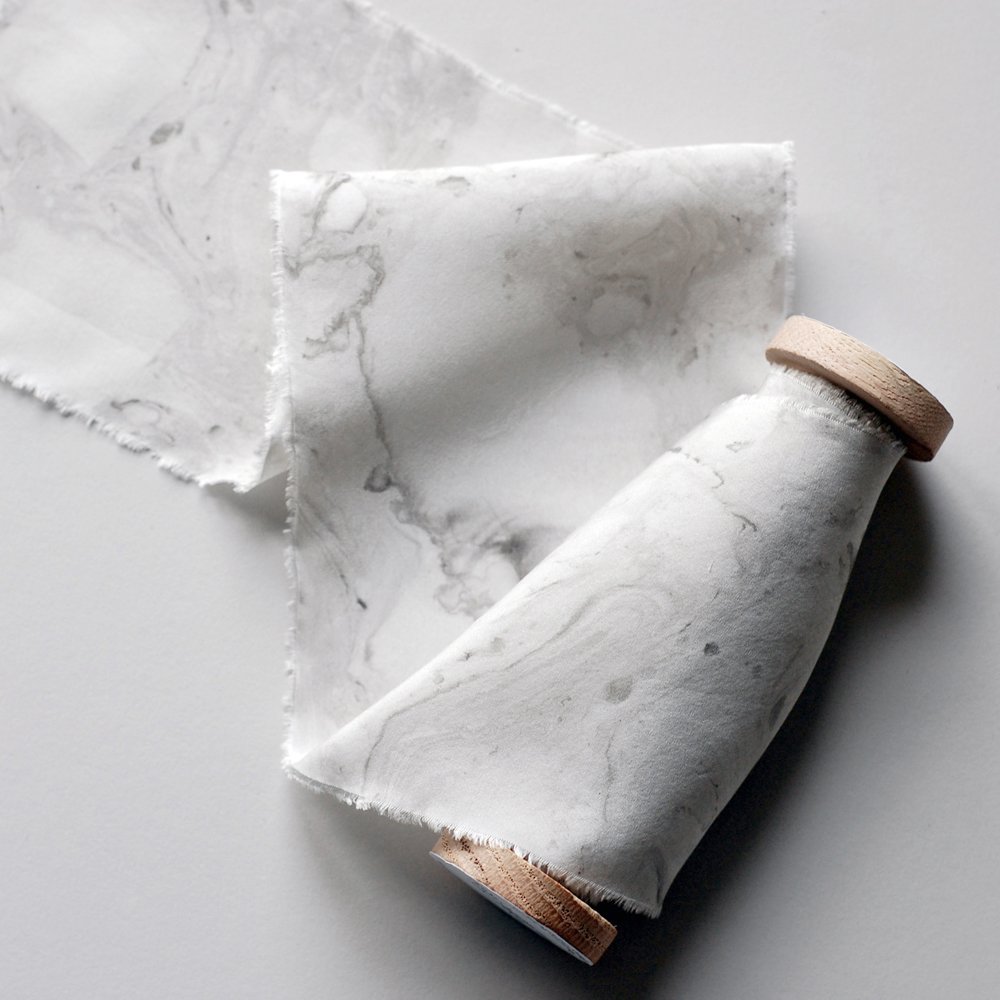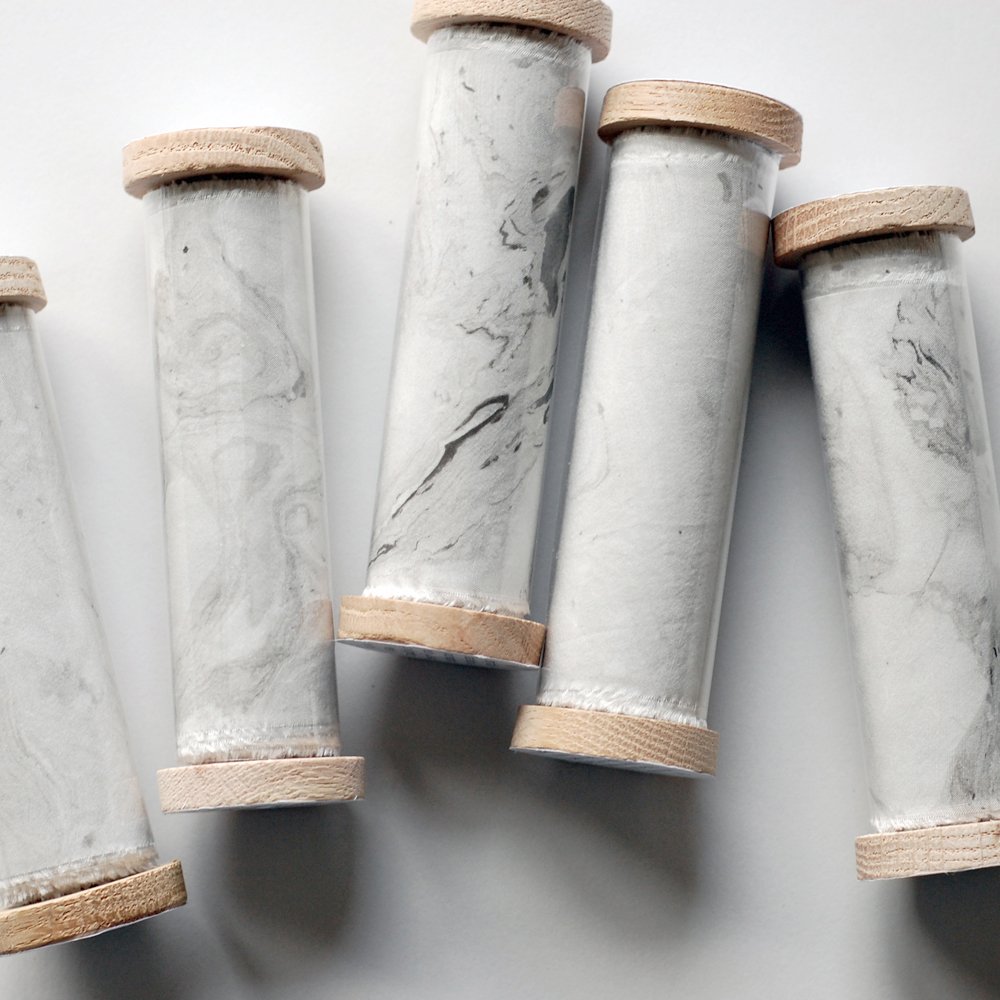 sold out
Terrazzo Marbled Silk Ribbon
Three yards of 2" wide hand marbled silk ribbon. Printed using Japanese suminagashi techniques, the delicate silvery gray pattern looks like terrazzo inlaid with shards of stone and seashell. For favors, floral arrangements, garlands, or anything you please! Each wooden spool holds a unique monoprint made by hand in New York.
2" wide

3 yards long

silk habotai, raw edge
This ribbon is permanent, washable, and reusable.
Suminagashi is the Japanese art of marbling by floating sumi ink on the surface of water. The floating ink is manipulated into patterns through the use of natural forces such a wind or vibration, drawing, or the introduction of experimental additives. Each image is the imprint of a precise moment in time when the swirling, morphing pattern is transferred to fabric. Because of this, as well as the cultural history informing suminagashi, the abstract images have a strong visual connection to natural phenomena.