Plume Marbled Silk Scarf in Mint Green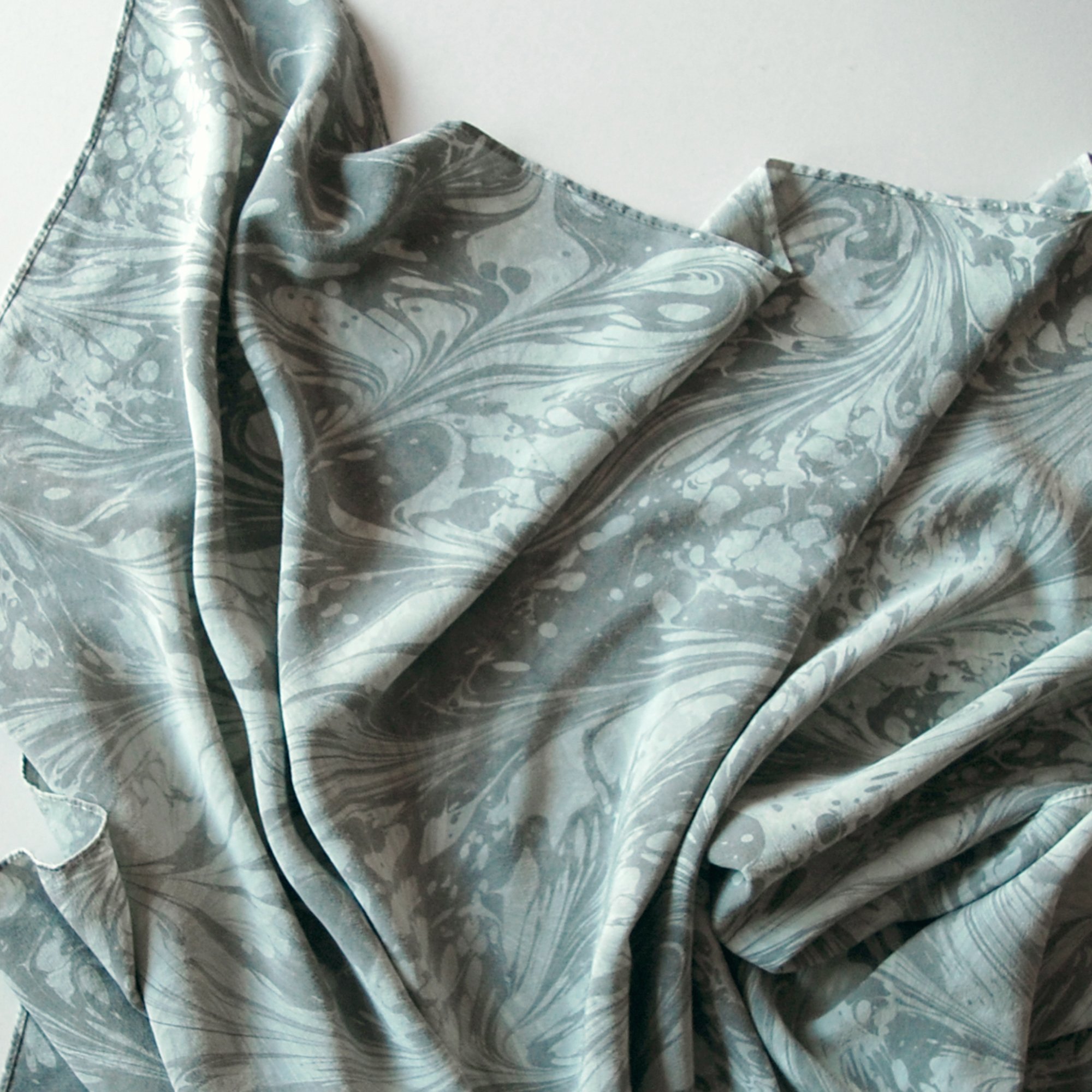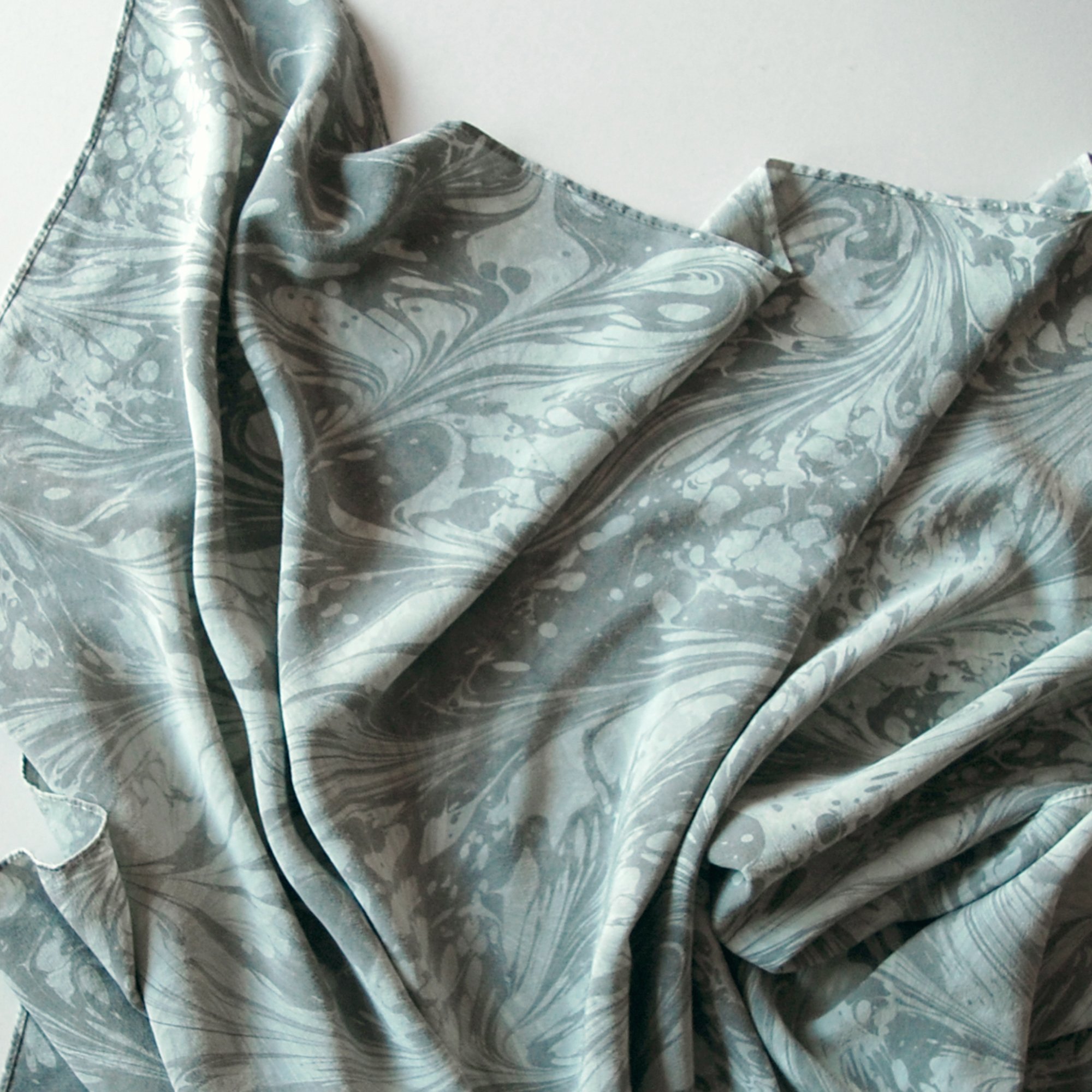 Plume Marbled Silk Scarf in Mint Green
This lovely large square scarf is hand marbled in an elegant Plume pattern of pale mint green and charcoal. Made of stone washed crepe de chine, a soft and heavy weight silk with luxurious drape and matte finish, perfect for spring and autumn. Printed on both sides for styling with ease, the striking pattern has a wonderful richness and depth.
hand marbled by Natalie

35 x 35 inches square

stone washed crepe de chine silk

hemmed edge

permanent & washable
Each piece is a unique print, and may vary slightly from the scarf pictured. Individually packaged with care instructions. Machine wash cold & gentle, tumble dry low, warm iron.
About the Process
Marbling is the craft making prints on fabric using floating pigments. The pigments, water-based acrylic in this case, are dropped onto the surface of water thickened with carrageenan seaweed. The colors are manipulated into patterns, and when fabric is draped across the water's surface it absorbs the pigments in their lively patterns, looking as if they are still dancing on water.