Marbled Silk Ribbon in Neon Pink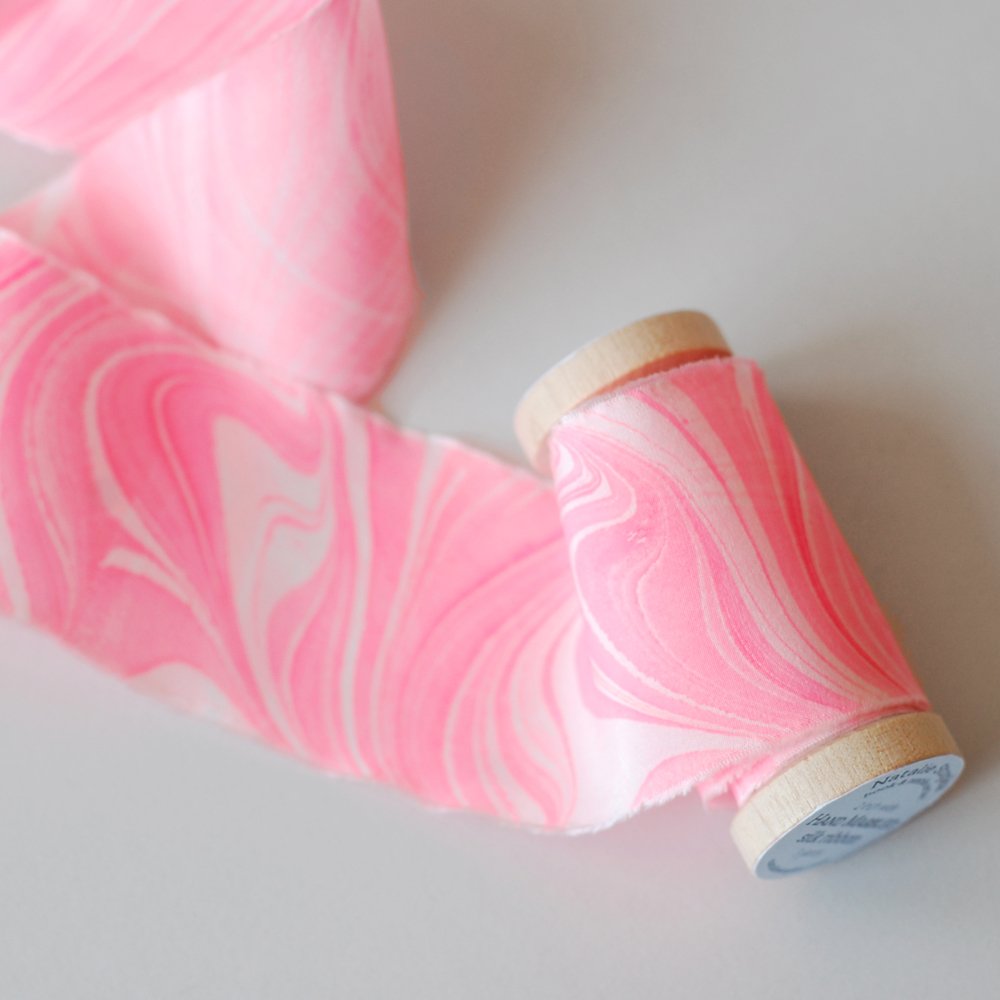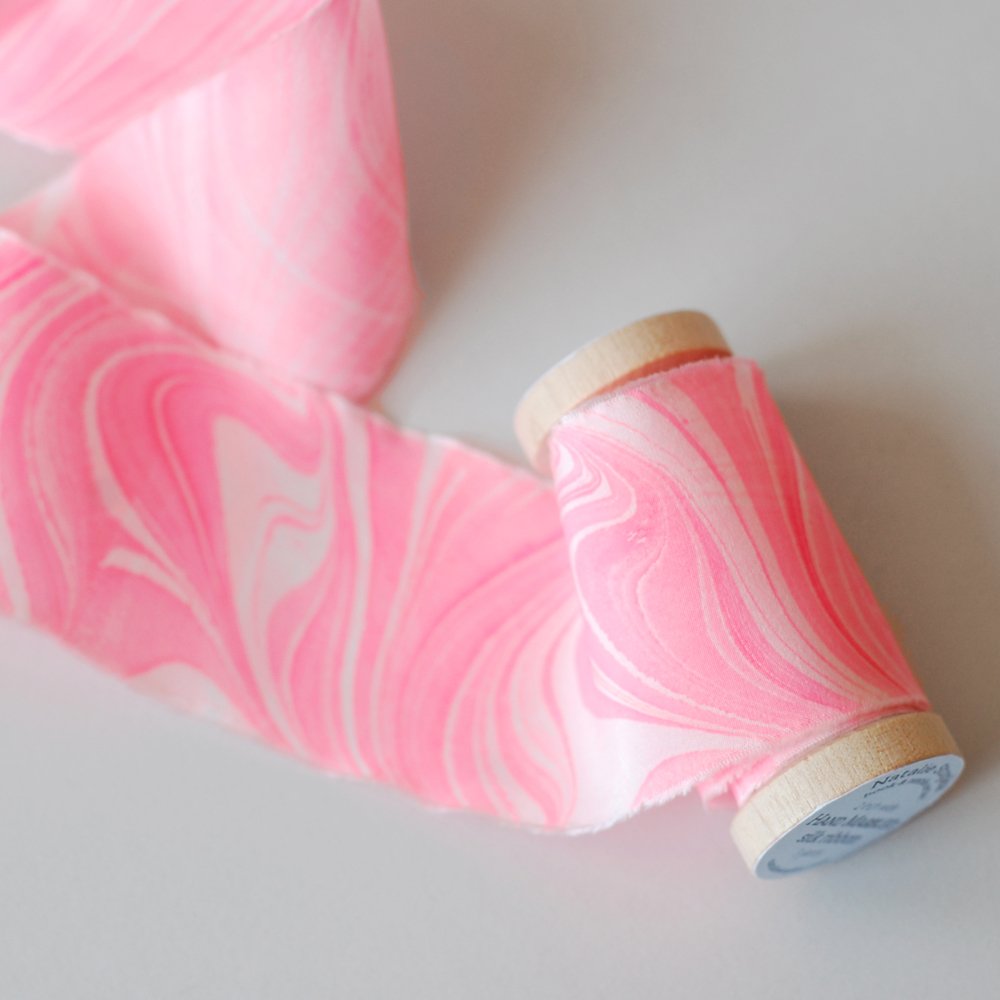 Marbled Silk Ribbon in Neon Pink
Three yards of festive hand marbled silk ribbon, patterned in bright swirls of neon pink and white. For favors, gifts, garlands, or anything you please! Each wooden spool holds a unique monoprint made by hand in our NY studio. Printed on silk habotai, it has a delicate drape and soft, hand-torn edge.
available in 2 and 3 inch width

3 yards long

silk habotai, raw edge

neon pink!
This ribbon is permanent, washable, and reusable.