Marbled Ribbon Variety: 10 Patterns in 28" Lengths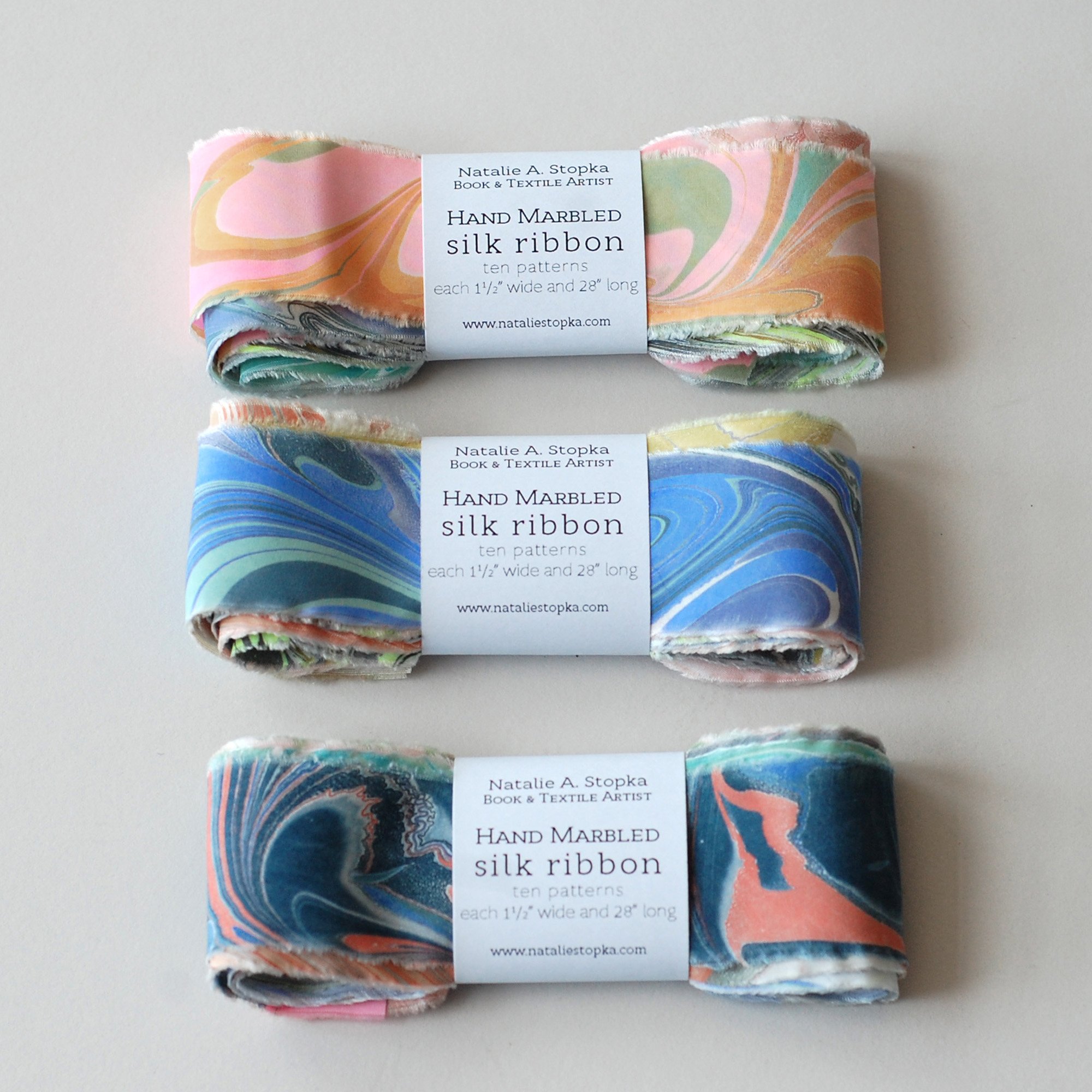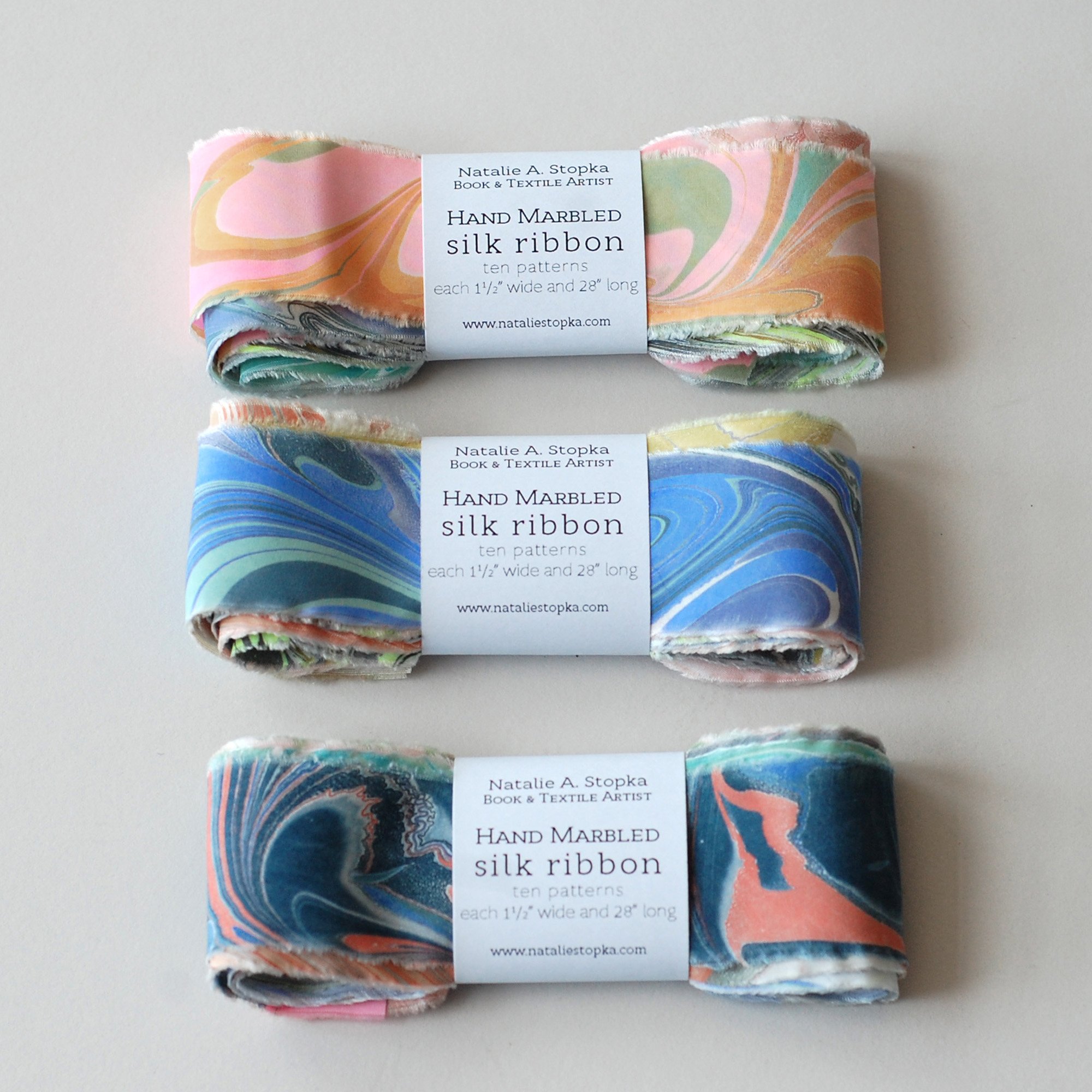 sold out
Marbled Ribbon Variety: 10 Patterns in 28" Lengths
This sampler pack holds ten 28" lengths of hand marbled silk habotai ribbon in a variety of patterns. Each piece is a unique monoprint made in our NY studio with a soft, hand-torn edge.
ten different patterns

1 1/2" wide

28" long

raw edge

patterns may differ from the examples shown
This ribbon is permanent, washable, and reusable.
Marbling is the centuries-old technique of making prints on paper or fabric using floating pigments. The pigments, water-based acrylic in this case, are dropped onto the surface of water thickened with carrageenan moss. The colors are manipulated into patterns, and mordanted fabric is draped across the water's surface. It picks up the pigments in their lively patterns, looking as if they are still dancing on water.