Marbled Notecard in Ochre and Gray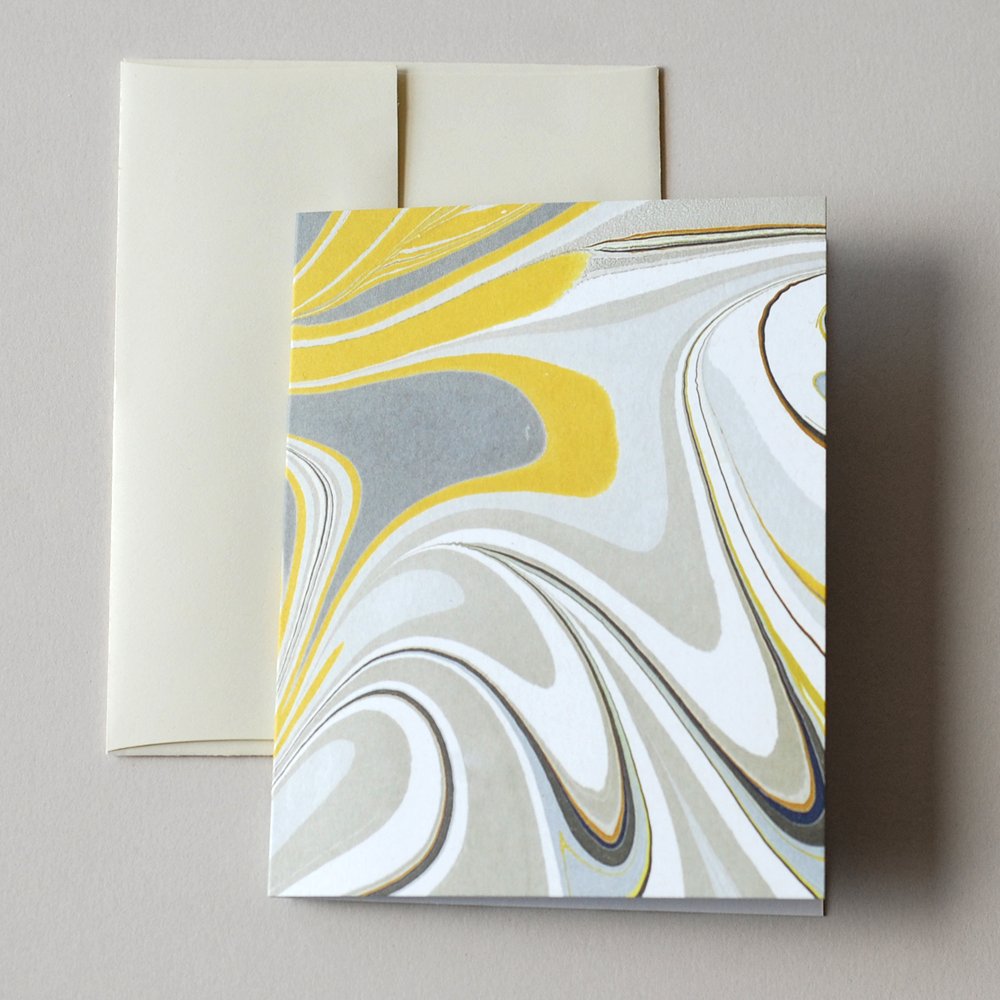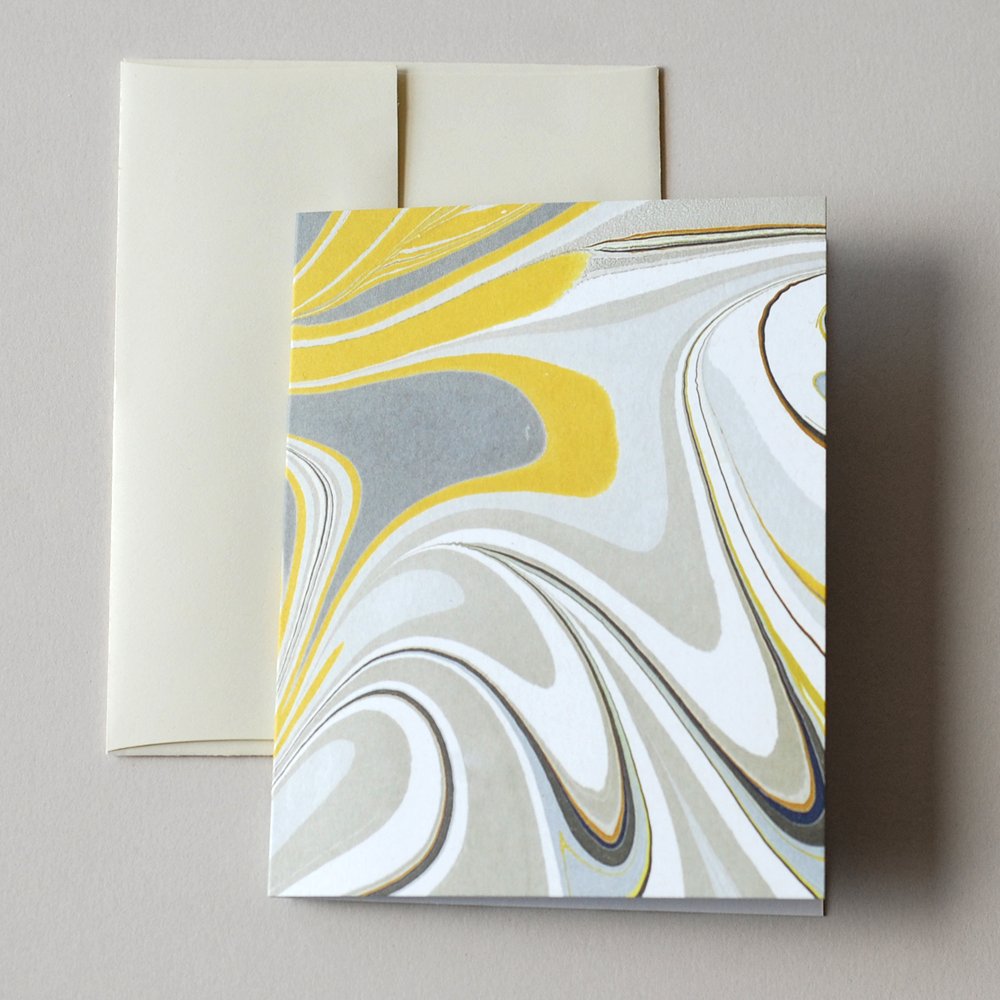 Marbled Notecard in Ochre and Gray
This single notecard is marbled in swirling ribbons of slate and dove gray with a pop of bright ochre. With a blank interior and accompanied by a cool gray envelope, it is suited to any occasion. Designed by Natalie using traditional marbling techniques, it is offset printed with soy-based inks on 100% post-consumer waste recycled stock.
A2 size (4 1/4 x 5 1/2")

offset printed on recycled paper

blank inside

envelope included
Marbling is the centuries-old technique of making prints on paper or fabric using floating pigments. The pigments are dropped onto the surface of water thickened with carrageenan moss. The colors are manipulated into patterns, and paper or fabric is draped across the water's surface. It picks up the pigments in their lively patterns, looking as if they are still dancing on water.