Marbled Artwork: Print xvi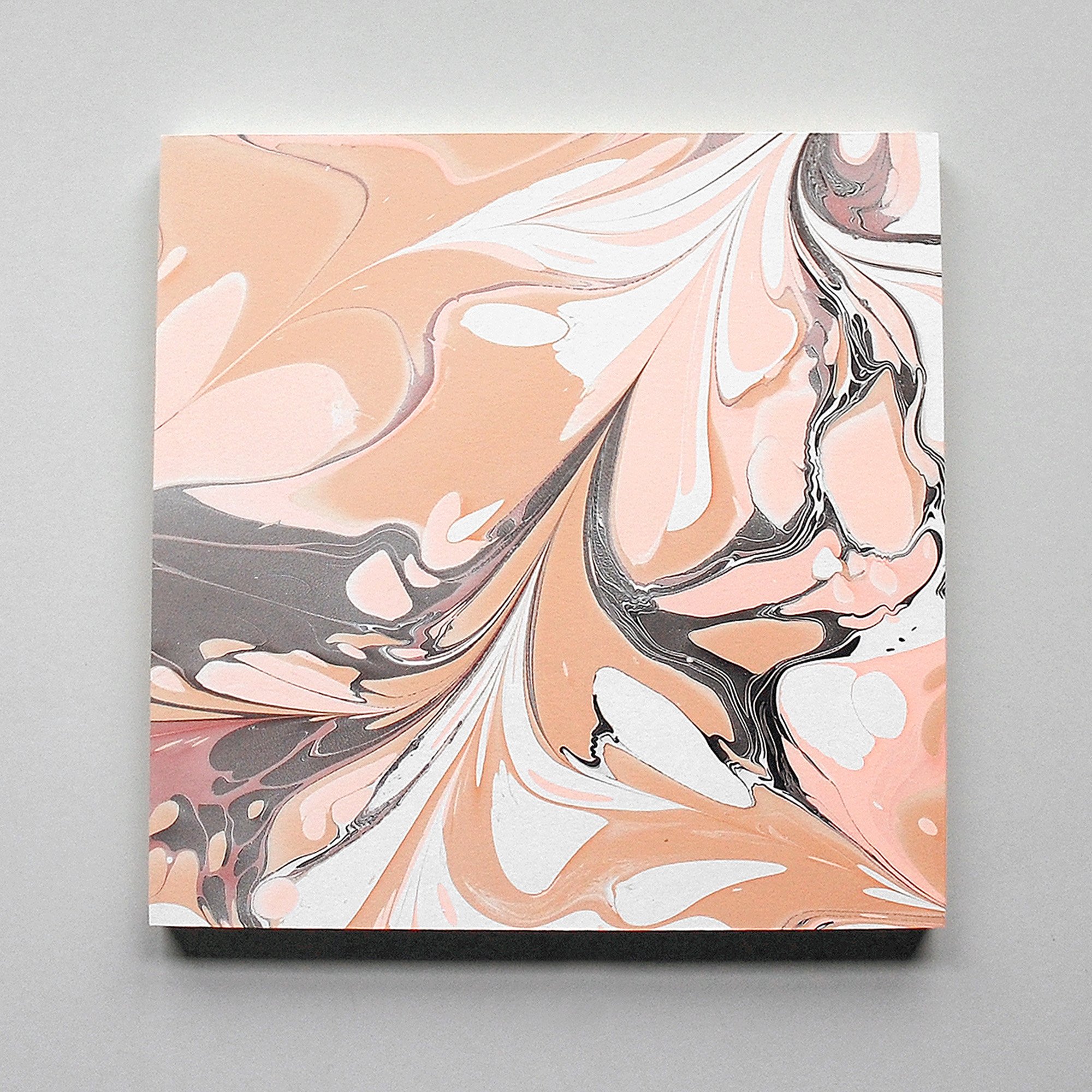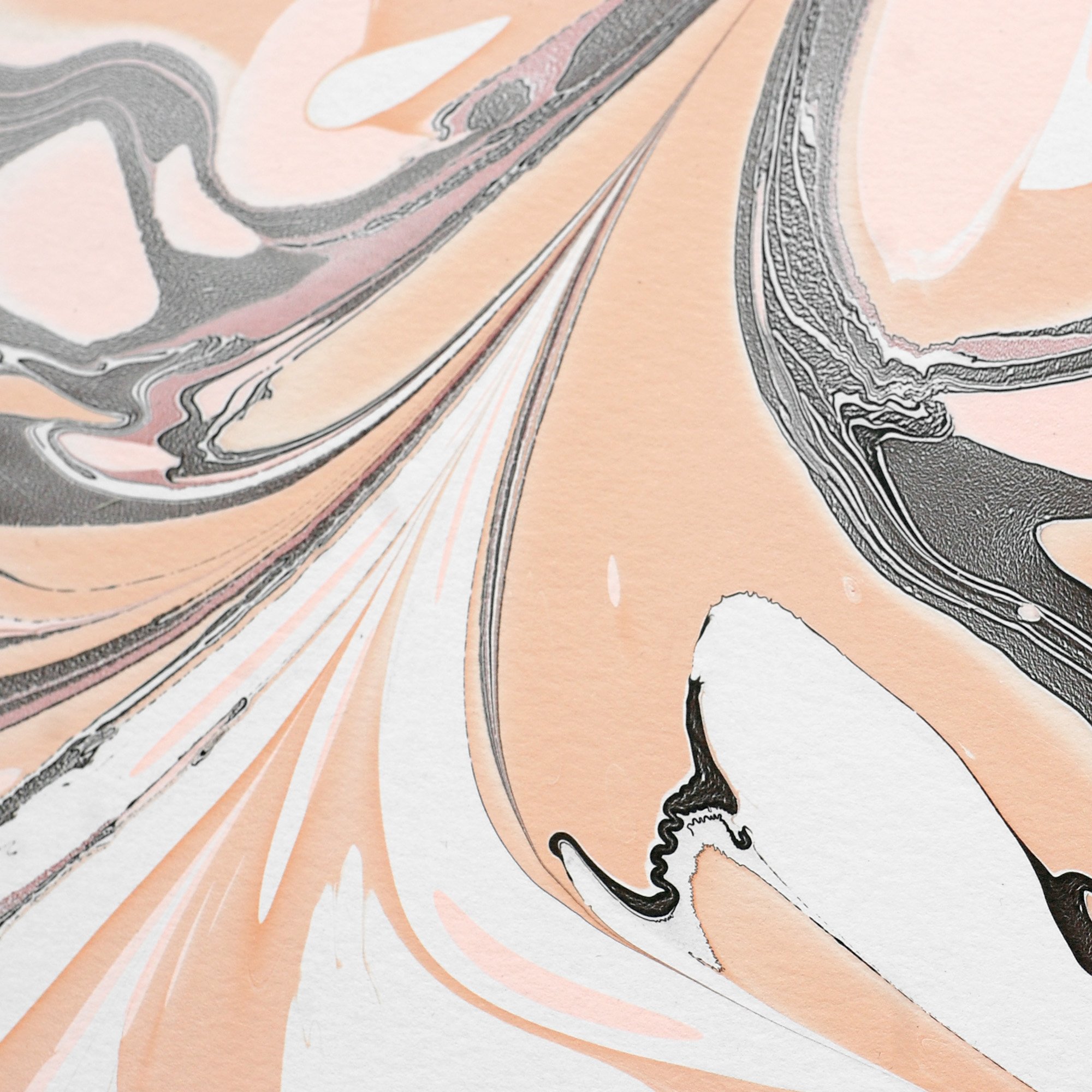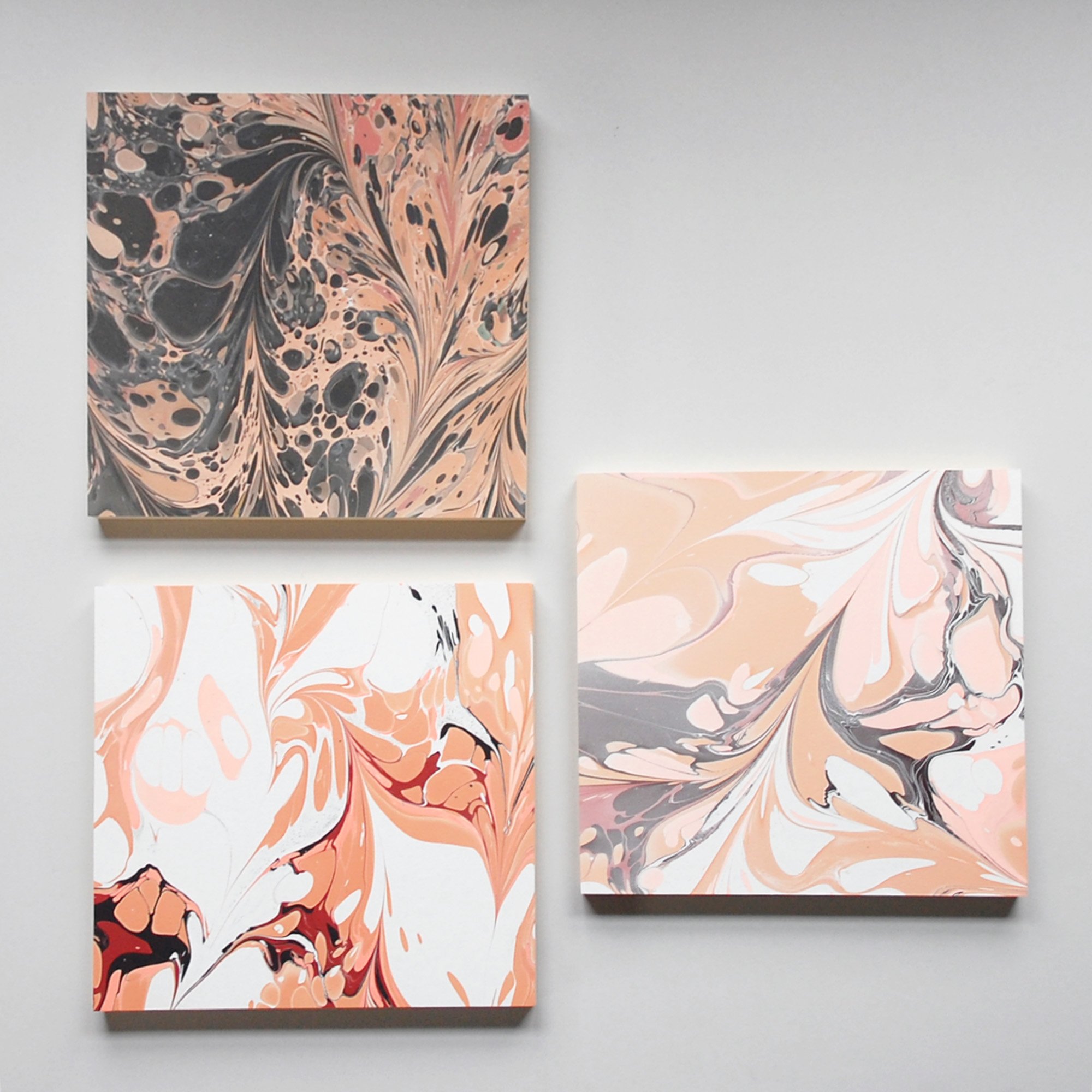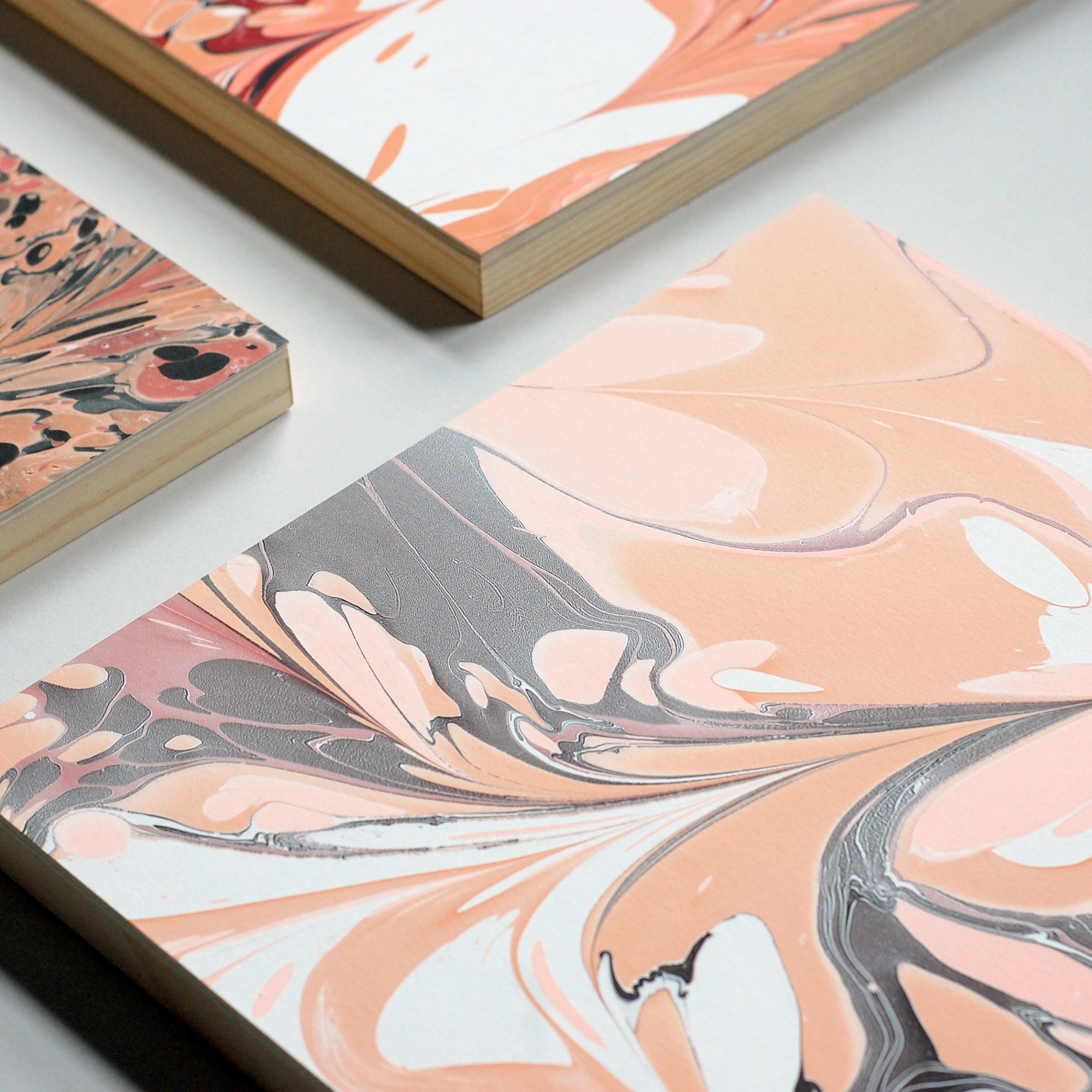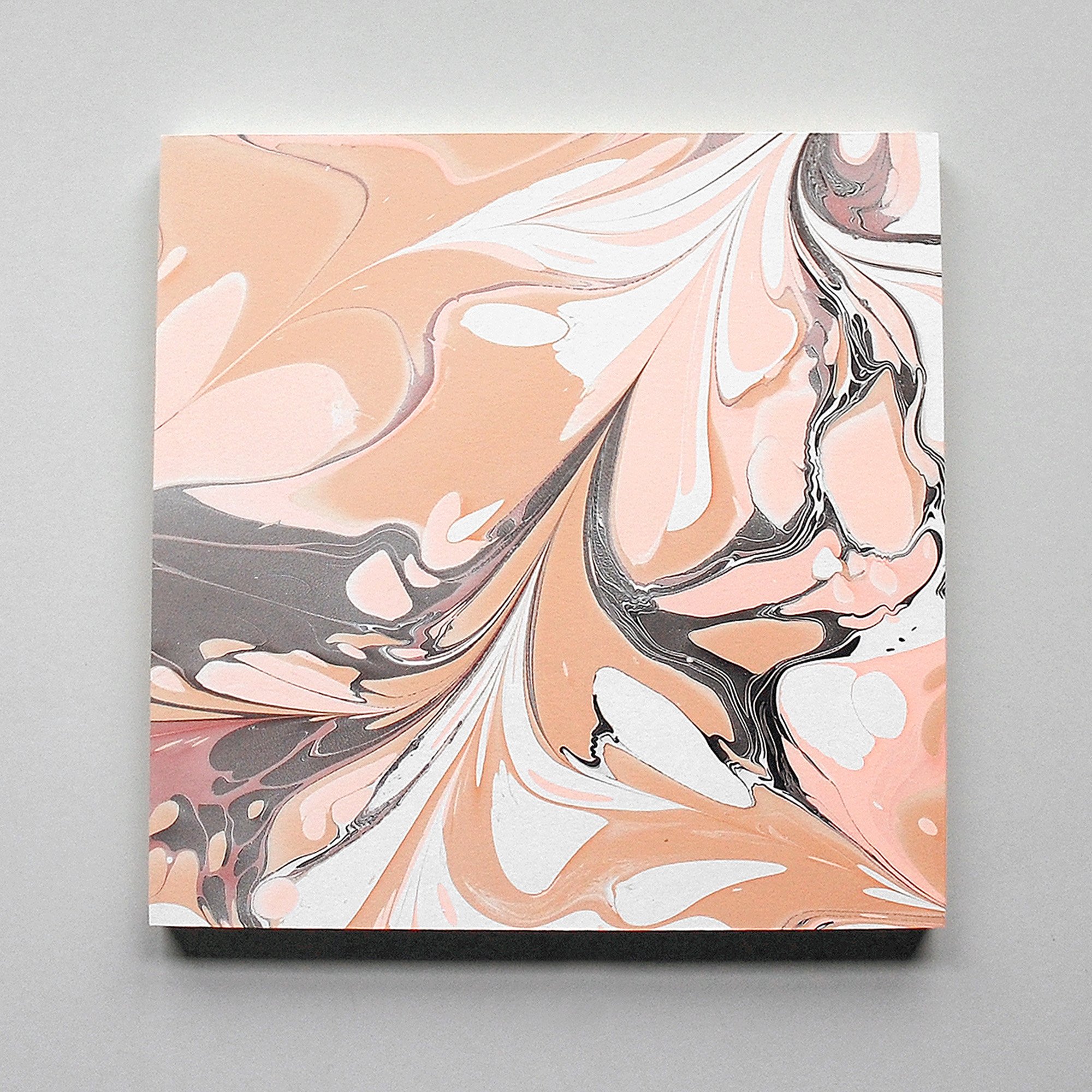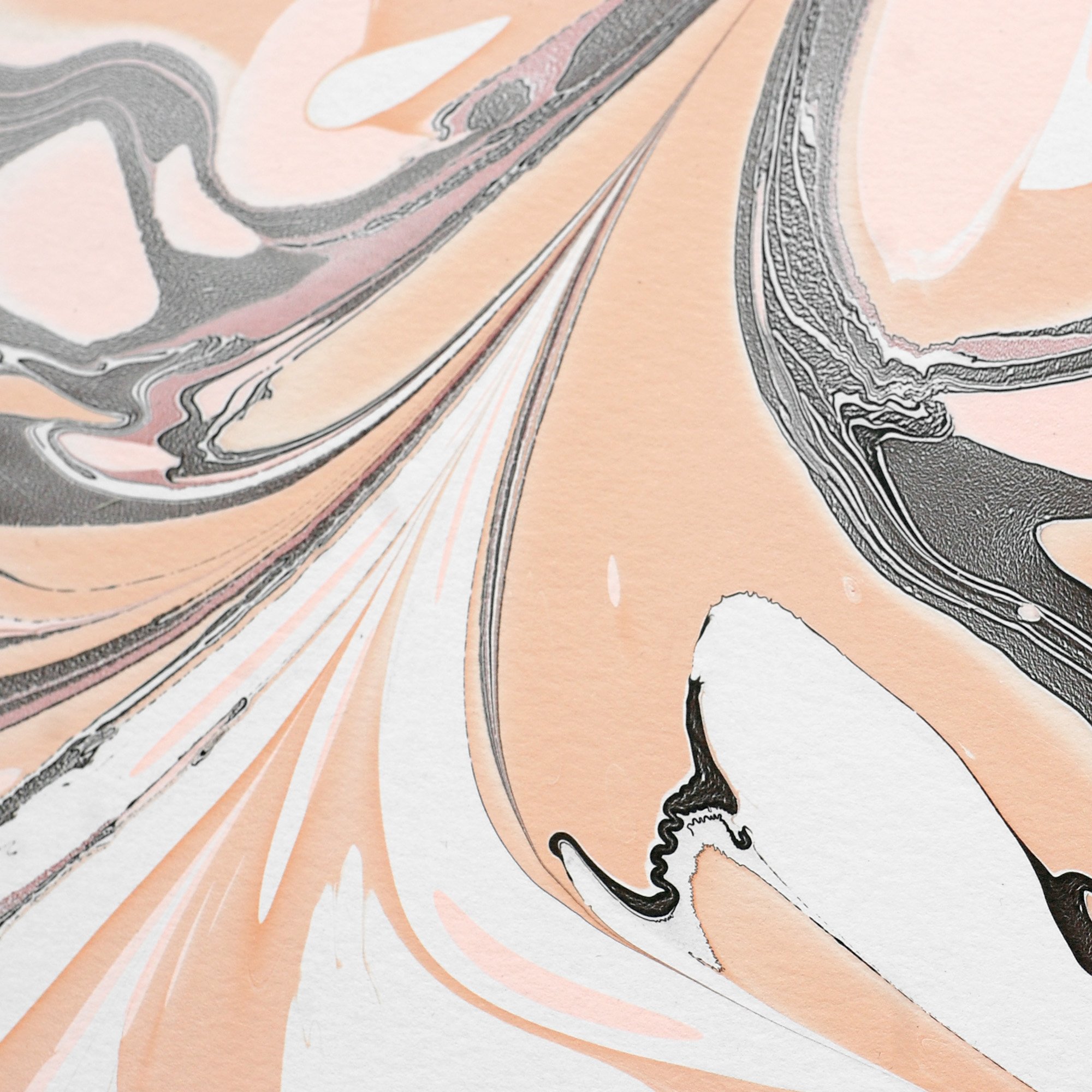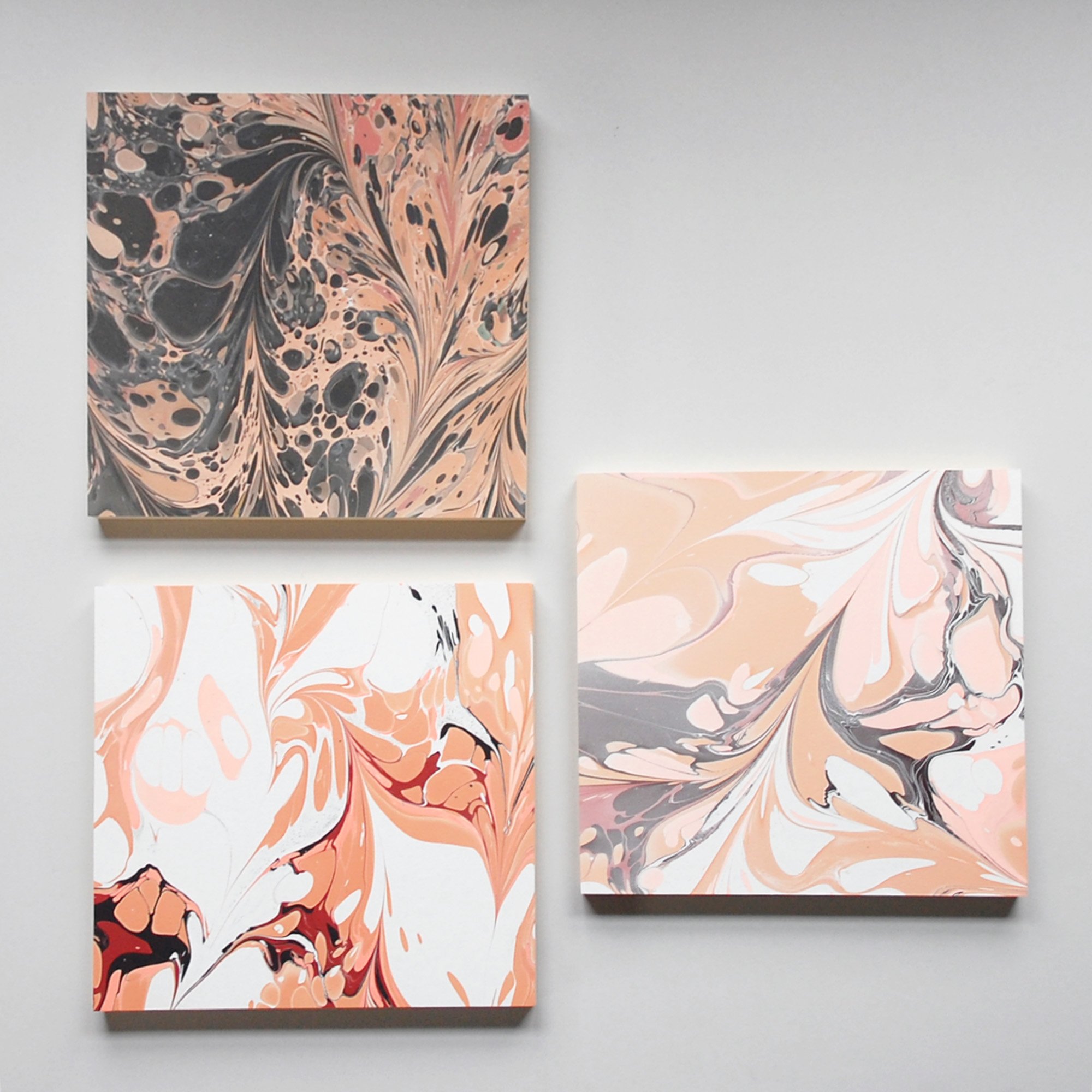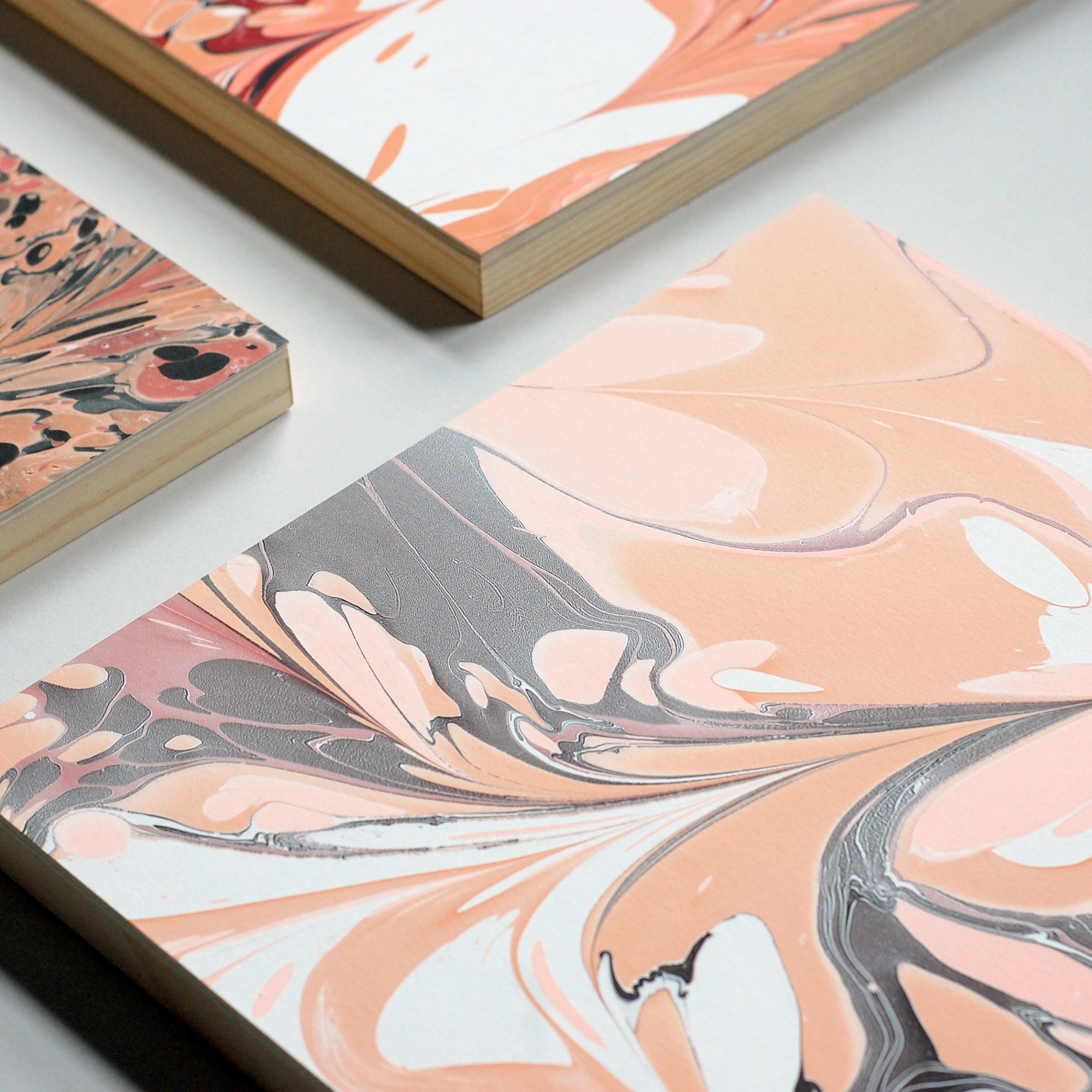 Marbled Artwork: Print xvi
This original marbled print, swirling in shell pinks and black, was created in-house by Natalie. Hand printed on acid-free paper and mounted on a birch panel, it is coated with a thin protective sealant and ready for hanging.
Measures 10" square, 3/4" deep

Sealed with a thin UV protectant

One-of-a-kind original

Signed on reverse

Ready to hang
Combine with a couple of our other marbled prints for an instant gallery wall!
Marbling is the centuries-old technique of making prints on paper using floating pigments. The pigments are dropped onto the surface of water thickened with carrageenan moss, then manipulated by hand into patterns. When prepared paper is draped across the water's surface, it picks up the pigments in their lively patterns, looking as if they are still dancing on water.