Lake Blue Marbled Silk Ribbon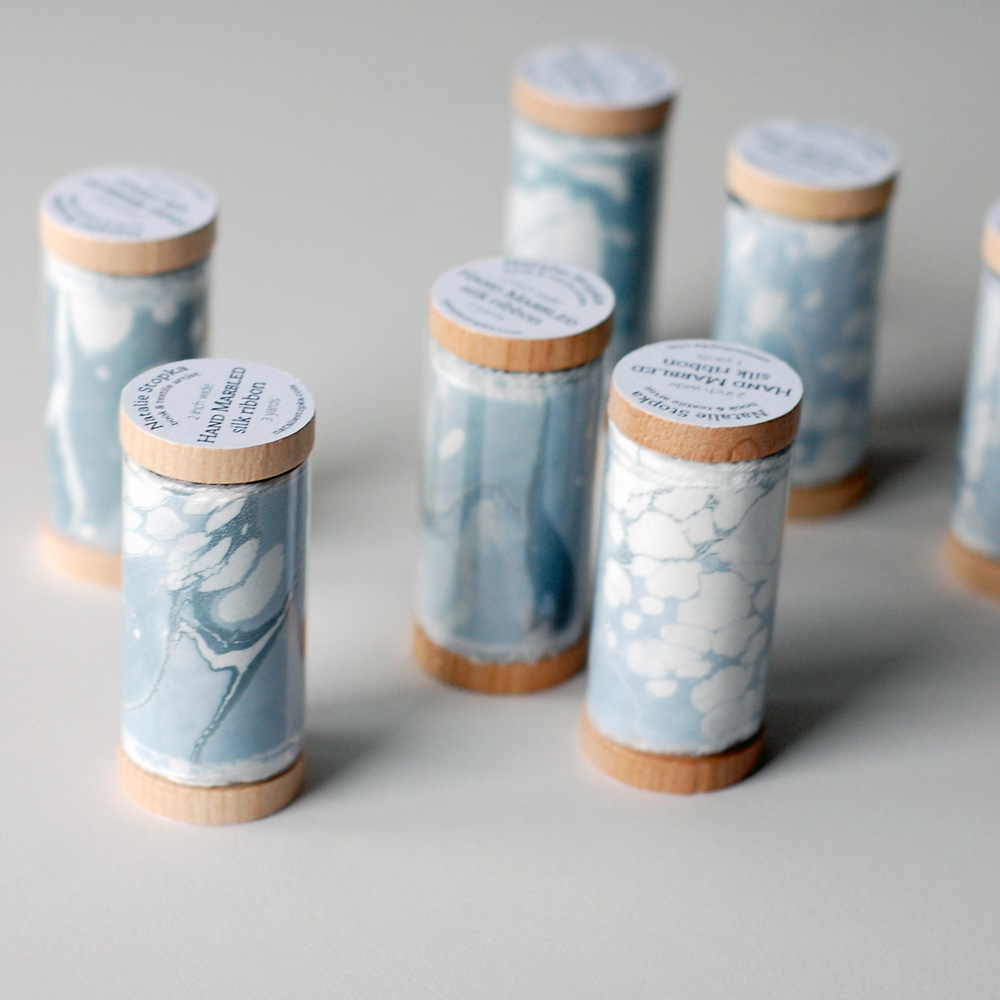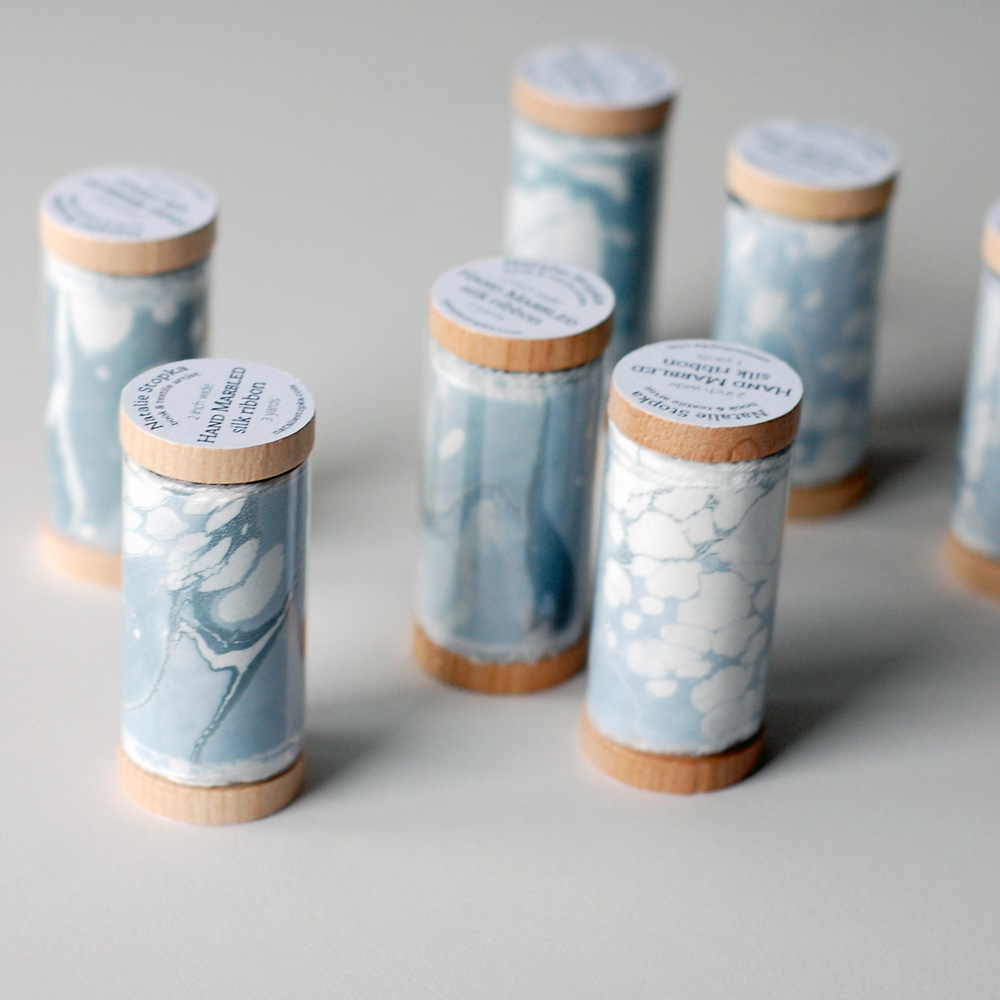 Lake Blue Marbled Silk Ribbon
Three yards of festive hand marbled silk ribbon, patterned with veins of blue on a white ground. Inspired by an old Italian pattern, it reminds me of sunlight on the surface of a cool lake. For favors, gifts, garlands, or anything you please! Each wooden spool holds a unique monoprint made by hand in our NY studio. Printed on silk habotai, it has a delicate drape and soft, hand-torn edge.
available in 2 and 3 inches wide

3 yards long

silk habotai, raw edge
This ribbon is permanent, washable, and reusable.