Hydreangea Blue Marbled Silk Ribbon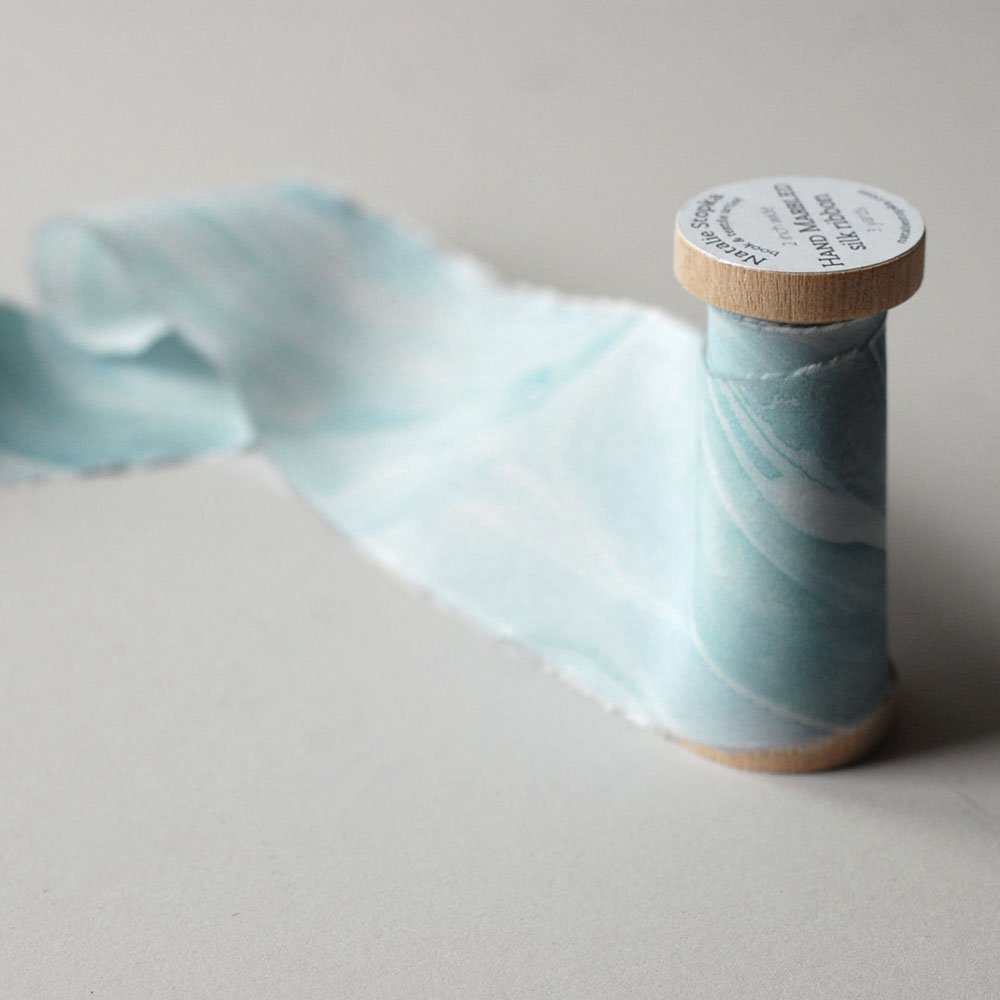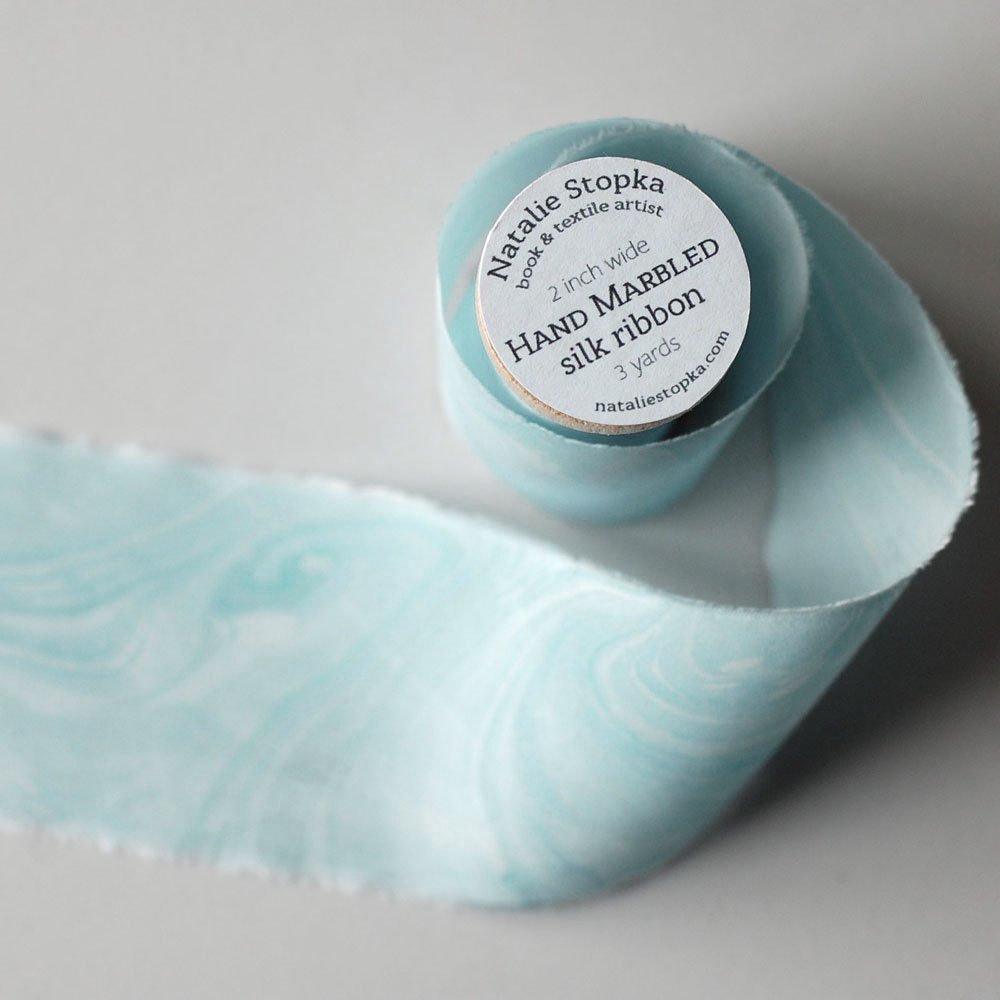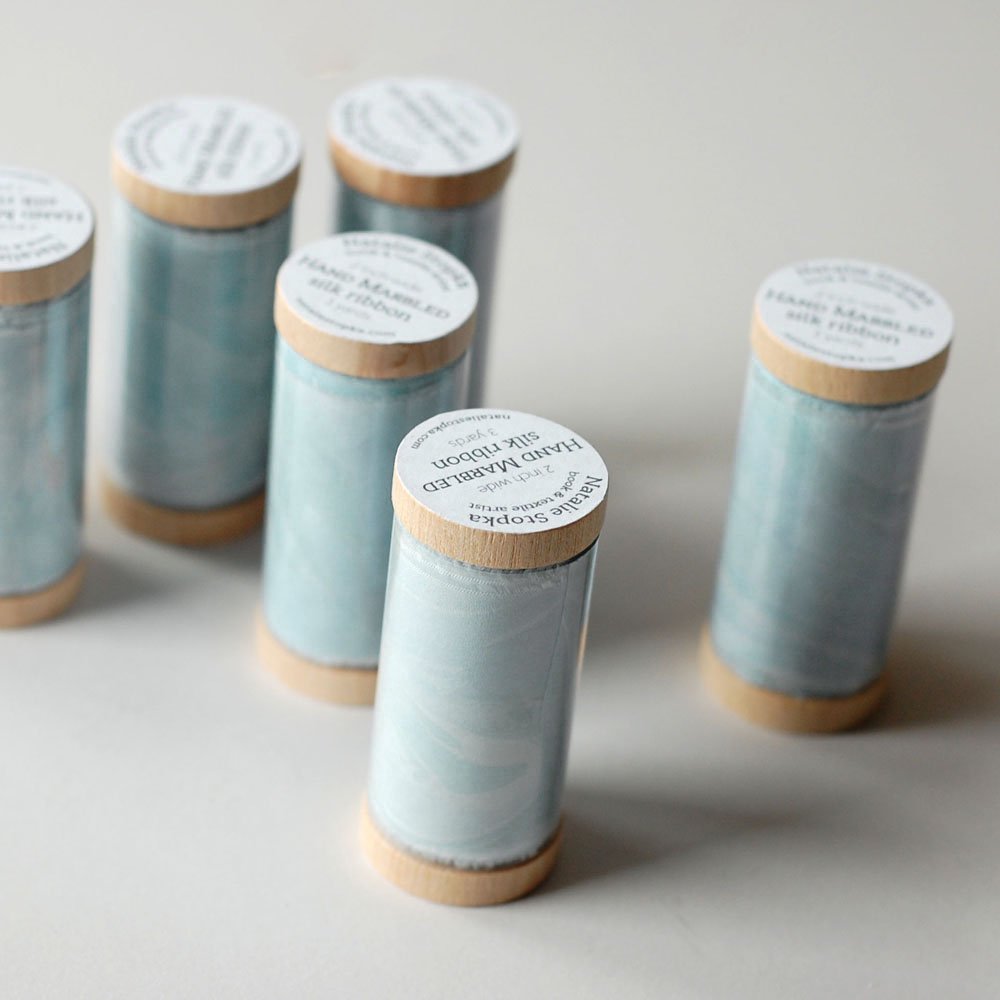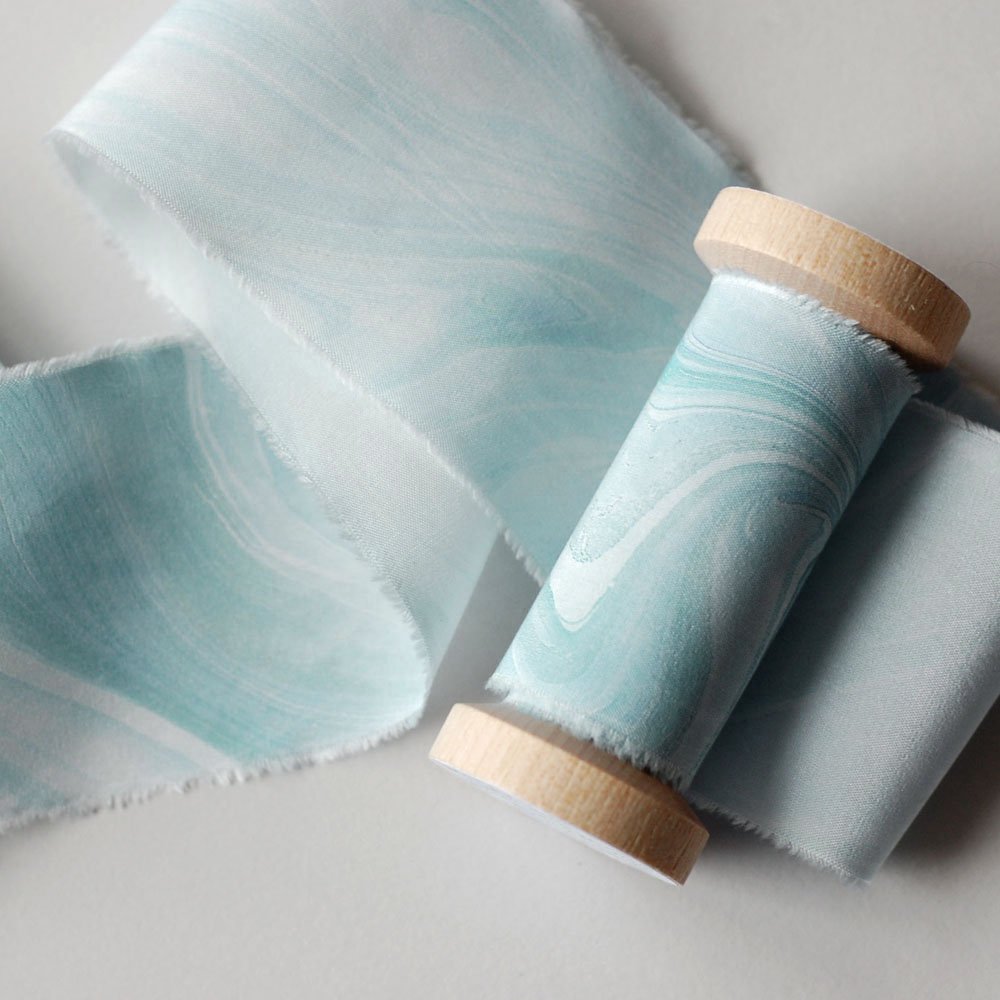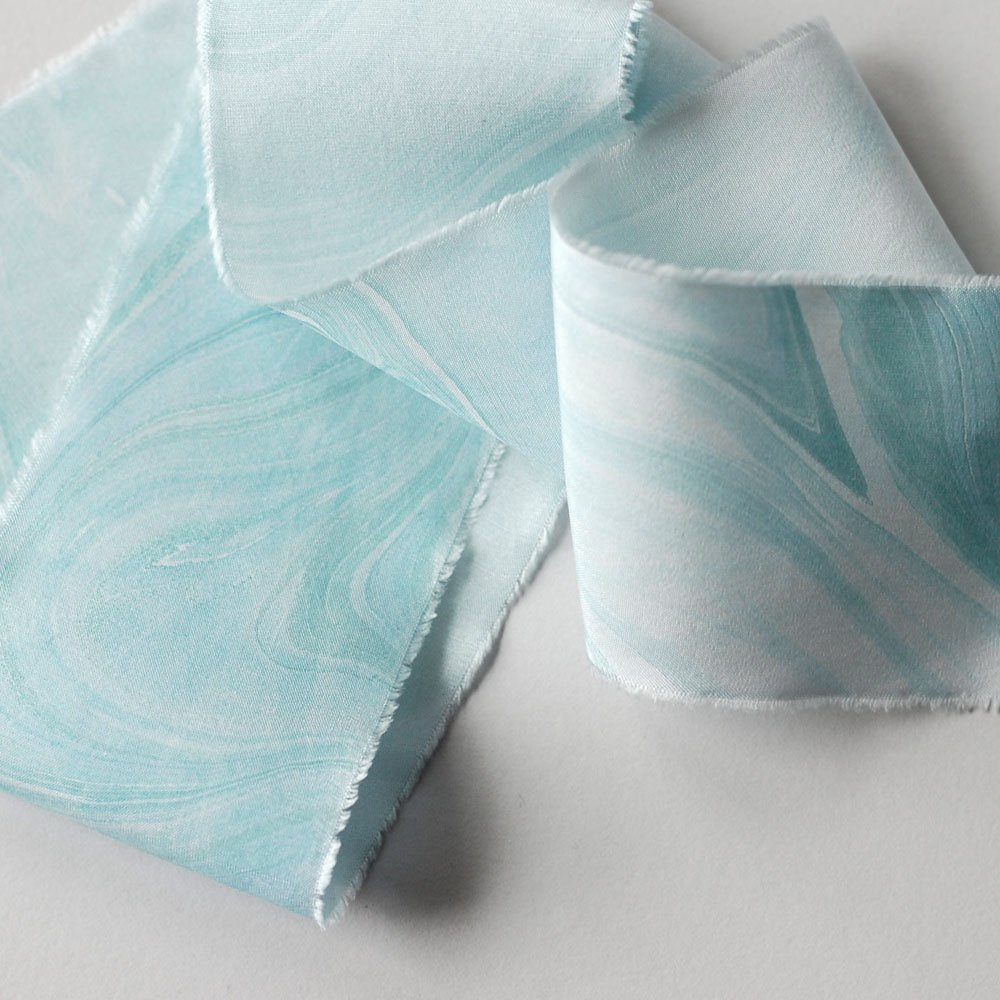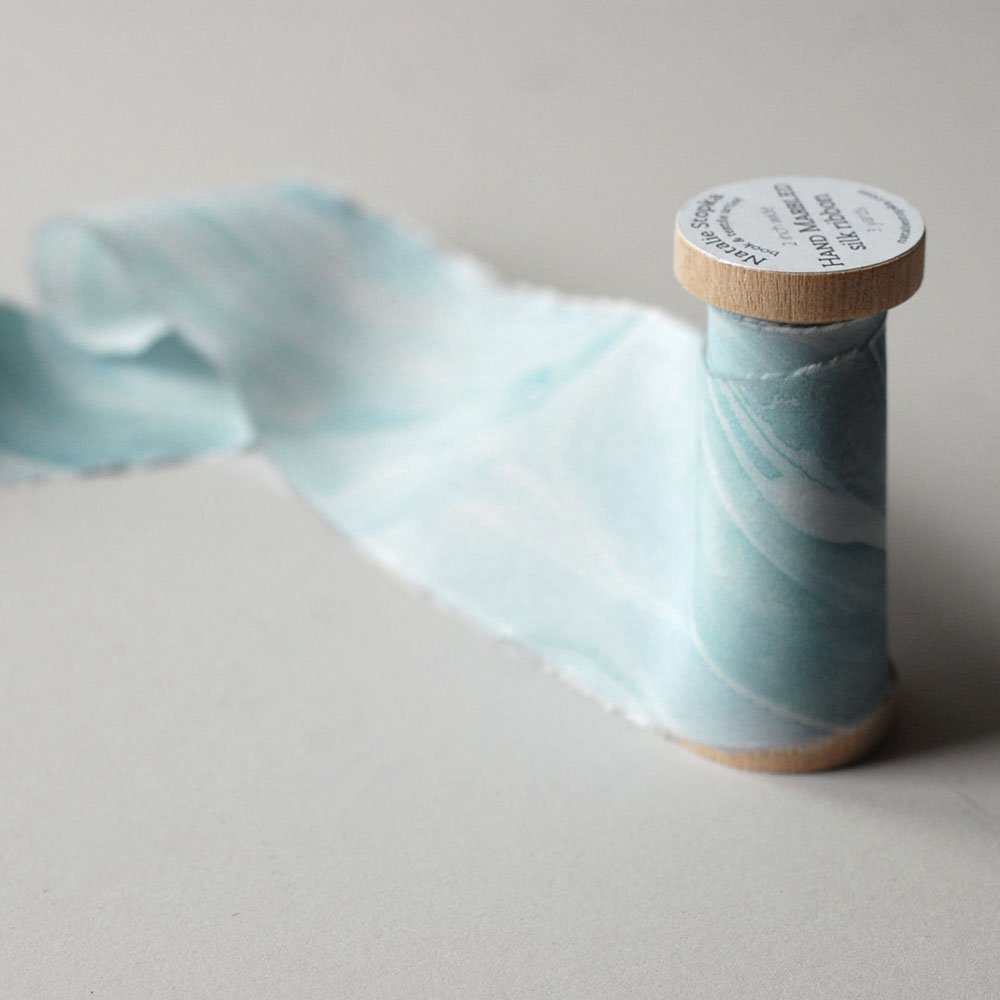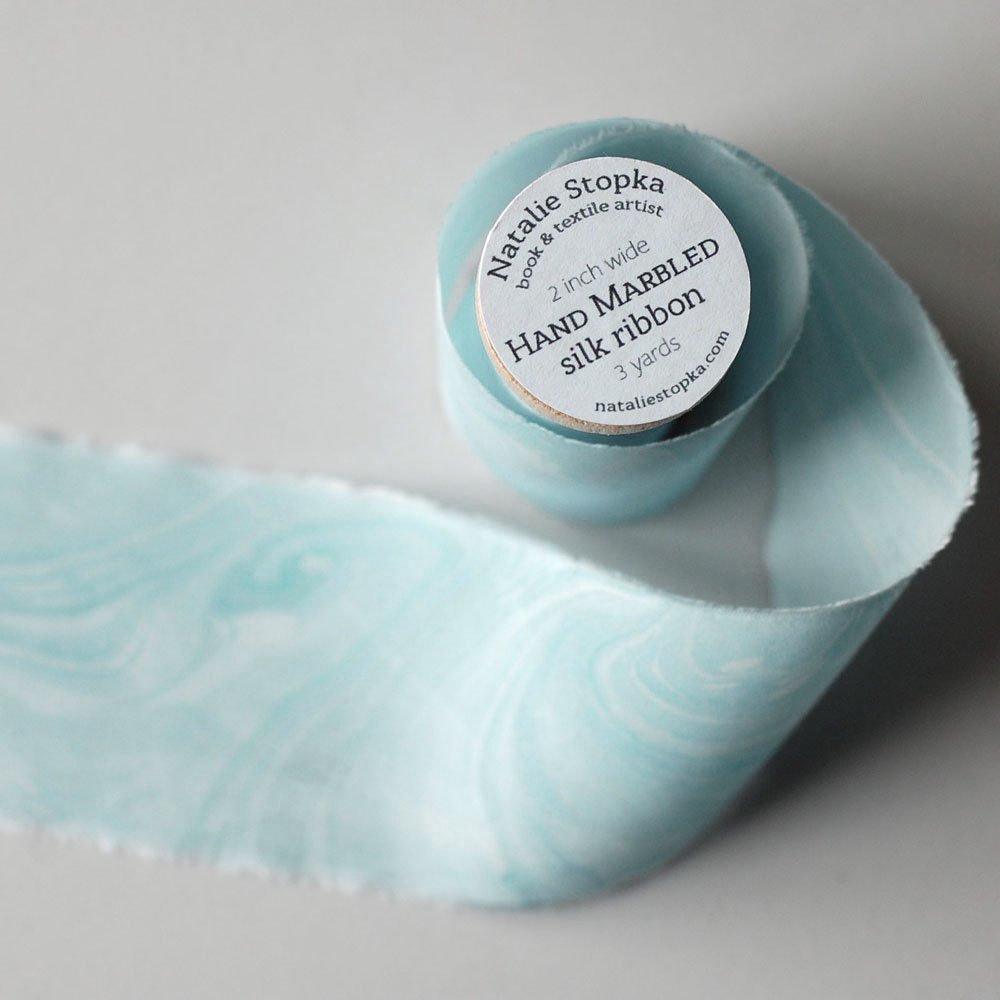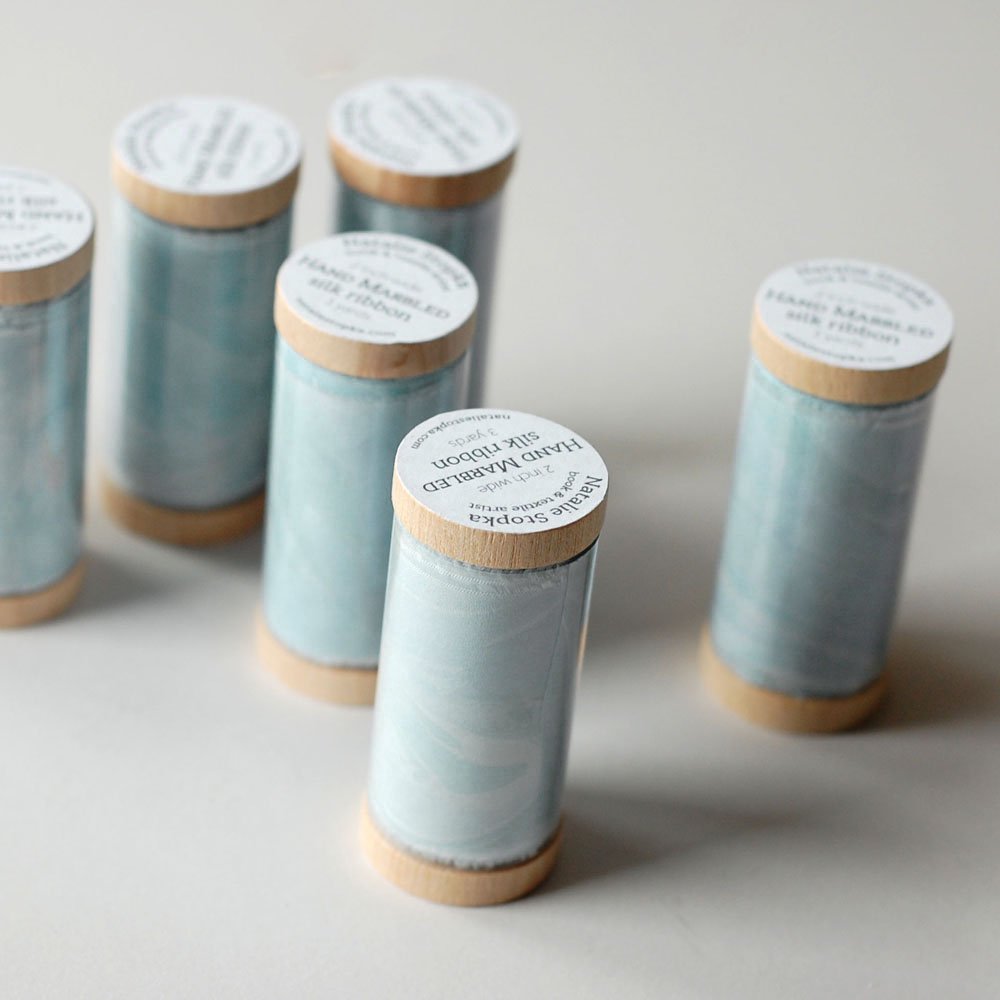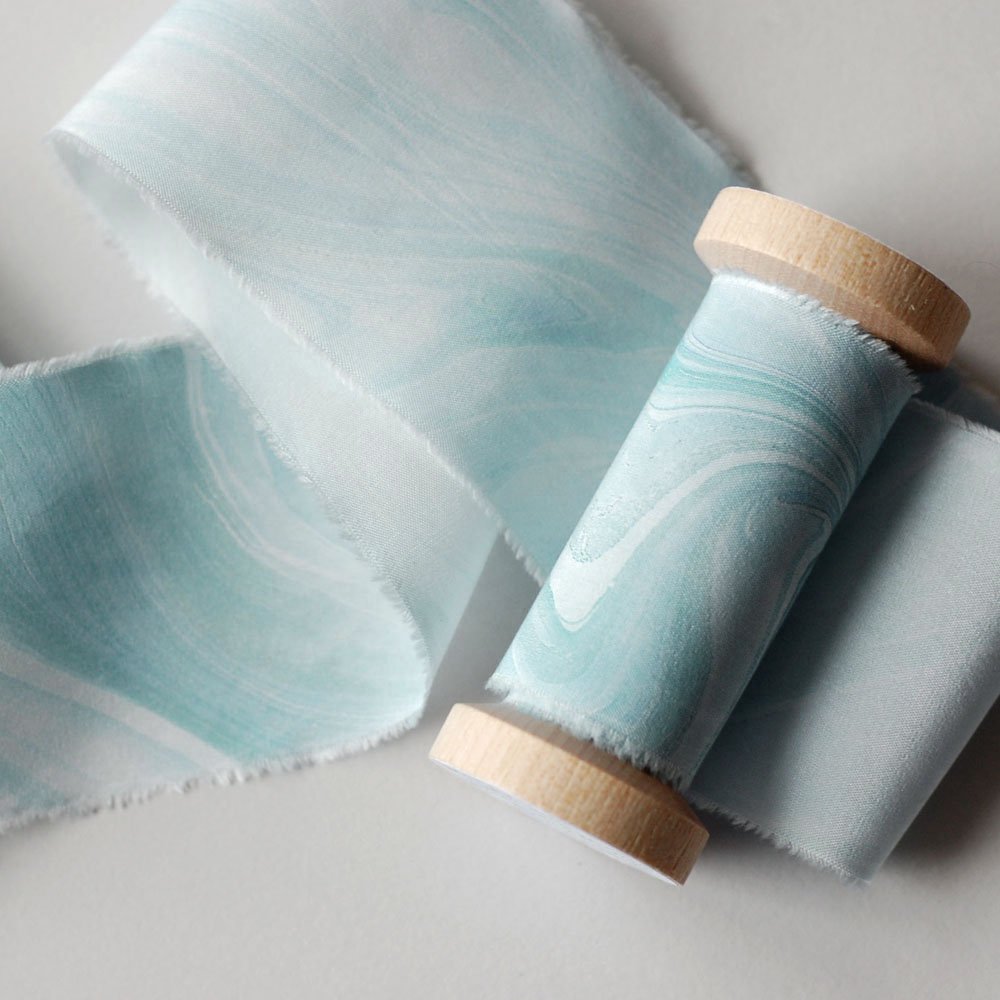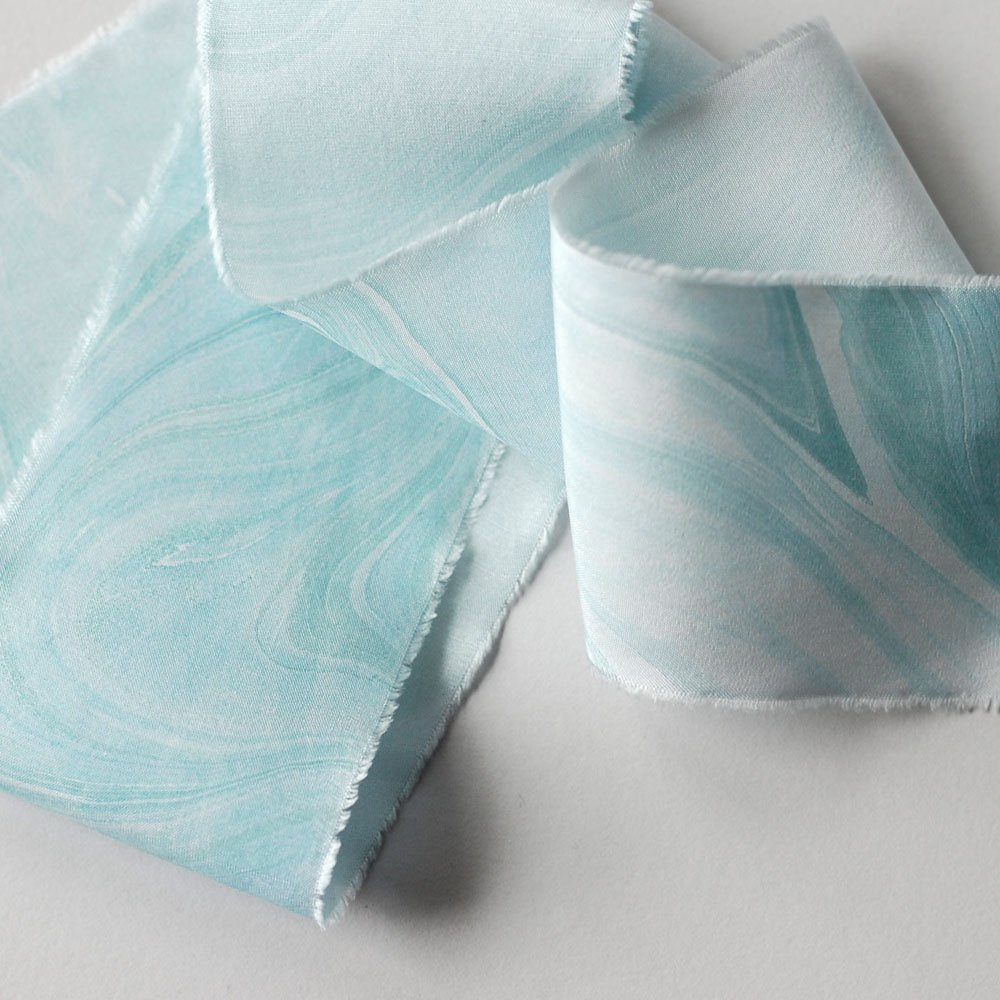 Hydreangea Blue Marbled Silk Ribbon
Three yards of hand marbled silk ribbon patterned in swirling clouds of delicate cerulean blue— perfect for a bouquet of delphinium or hydrangea. This diaphanous and subtly patterned ribbon may be used for favors, bouquets, garlands, or anything you please. Each wooden spool of ribbon holds a unique monoprint made by hand in our NY studio.
2, 3, or 4 inches wide

3 yards long

silk habotai, raw edge
This ribbon is permanent, washable, and reusable.